Mailbag – Now with more Force Lightning™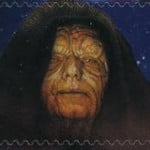 Gentle Readers,
Operative DT takes a break from Myrmidon wrangling to write:
Dr. The Jay:
If you weren't capable of frying me from afar with Force Lightning™, I would be busy damning you to hell right now for getting the theme song to Star Blazers stuck in my head.
Guess I have to go out and kick the myrmidons again…Operative DT
DT, Dr. J. has had it in his head since writing that post as well.
As misery loves company, Dr. J.'s uploaded it here as well.
Thanks for writing in!