Mailbag – Moon Blues Edition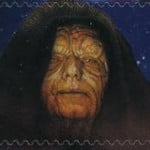 Operative BG writes regarding the mothballing of our space program:
Dear Dr. J.,
Fifty years ago, President Kennedy promised we would send a man to the moon and return him safely to Earth, before the decade was out. Nobody scoffed at him, and we did just what he had promised.
Today, Newt Gingrich says we should colonize the moon and he's derided as an idiot, or insane, or both. And he may be, because everyone knows we can't possibly colonize the moon; we can't even send an American into low-Earth orbit any more, because a couple of years after Kennedy made that promise, Lyndon Johnson promised we were going to wipe out poverty by throwing trillions of dollars at it, and today we are catastrophically broke.
But if you say we can't afford to buy birth control pills for 30-ish law students, let alone send a man into space, you must hate women.
Best, Operative BG
Dear BG,
Thanks for writing in.
The big difference is that President Kennedy didn't have to deal with Alinskyites, let alone a government and press corp full of them.
Derision is the most powerful weapon in their quiver as they have no workable ideas of their own.