In which the Lil Resident goes undiagnosed…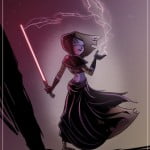 Yesterday, Dr. J. discussed three types of doctors. Brilliant doctors with a brilliant bedside manner, brilliant doctors with a less than stellar bedside manner and not so brilliant doctors with a stellar bedside manner. What Dr. J. did not discuss was the not so brilliant doctor with a poor bedside manner.
On Friday evening, Dr. and Mrs. Dr. J. heard a blood curdling scream from the bathroom. The Lil Resident felt what was like a knife stabbing her in the lower abdomen when she urinated. No visible blood in her urine, so we said, "Hmmm, you might be developing a urinary tract infection." Given that she felt otherwise fine and recovered within seconds from the pain, and was not febrile and without flank pain, we started giving her lots of fluids and bought some cranberry juice hoping it could be flushed out before getting worse as she had a big dance tournament the next day.
Saturday, her symptoms did not improve despite our minimalist approach, so we called the pediatrician's office that night. The night triage team said to bring her in on Sunday for a urinalysis and culture. Dr. J. did not feel the need to push the issue to get the on call pediatrician to call in antibiotics sight unseen, as, the Lil Resident was fine, so long as she wasn't peeing, and again, no blood, no fever, no flank pain.
Sunday rolls around. We call the office at 9AM after dropping the Lil Resident off at Sunday School. The receptionist who answers the phone used to babysit and work at the preschool that the younglings attended prior to the Jedi Academy. She informed Dr. J. that the two doctors working that day were Dr. Evil (who locked horns and hit for the' unprofessional' cycle with Mrs. Dr. J. when he came to do the newborn baby check when Lil Med Student was born because our pediatrician was off the day after the Lil Med Student was born Dr. Evil was therefore blacklisted) and Dr. Derpy who's biggest problem is that she simply can't make a diagnosis unless it is telegraphed to her. We grudgingly went with Dr. Derpy and were given the first appointment after lunch because, as Dr. J. has said, the receptionist likes us.
So, we tell Dr. Derpy that the lil resident has doubled over in utter agony every time she's urinated for the past 48 hours and that fluids and cranberry juice has not help. Indeed, it has gotten progressively a little worse with time. No, we did not see blood, no she does not have a fever and no she does not have flank pain, in other words, we do not believe that our Lil Resident has pyelonephritis (or a kidney infection).
The urinalysis showed trace blood, 1+ white blood cells, but no leukocyte esterase. It's a pediatrician's office, so they don't do microscopy. But they do a culture which will take 24 hours.
At this point Dr. Derpy wanted to examine the patient, so Dr. J. and the Lil Med Student exited the room while Mrs. Dr. J. and the Lil Resident remained for the exam.
Dr. J. hears some conversation behind the door:
"Well, I don't have enough information to definitively say she has a urinary tract infection."
"Yes, I know she's been having pain for 48 hours."
"I know you're a nurse, but…"
"The culture will be back tomorrow, and if it's positive we can treat it then…"
At this point, Mrs. Dr. J. and the Lil Resident are being walked out the door by the physician who disappeared before I could speak with her, heading to her next patient.
"She wouldn't make a diagnosis, SHOCKER!" Mrs. Dr. J. intoned with a combination of annoyance and full expectation of the result we received.
We call the office Monday, and the Lil Resident's pediatrician's nurse relayed with surprise, "48 hours of dysuria, 1+ white cells, trace blood? She has a UTI. Dr. Derpy didn't start her on antibiotics? Really? Hold on, I'm pulling up the culture…yup, positive as well. Dr. Pierce will be calling in a script post haste. I'm so sorry."
Mrs. Dr. J. told her to let Dr. Pierce know we were less than thrilled with his partner and should Dr. Derpy be on call again, we will wait until the next day, use a doc-in-the-box, the ER, or curbside a pediatric pal we have on speed dial.
You see, Dr. J. is not a pediatrician, nor does he treat his kids. The antibiotics you use for kids (Bactrim™, maybe Augmentin™) are not always the frontline choices in adults (Levaquin™, Cipro™ in addition to Bactrim™) and then there are the dosing issues. He just isn't going to go there.
During all of this, Dr. J.'s inner monologue was screaming.
You see, there are a few things that chaffed his ass.
First – Based on her history and physical alone, she pretty clearly had a urinary tract infection. This is how her last one was (about six years ago). She had significant pain with urination that was not getting any better. She didn't have any other GU issues to confound things. It came on suddenly and stayed bad without getting better. Dr. J.'s certainty with regard to the diagnosis was 95-99%.
Second – She did not listen to Mrs. Dr. J. who should have gone to medical school, regarding the Lil Resident's symptoms. Nor, when she declined to treat the problem, did she offer anything to help alleviate the suffering until the culture came back. Not treating pain is the best way to be on the receiving end of Mrs. Dr. J.'s wrath.
Third – And after an extremely lengthly rant the actual point of the post is where we have arrived, and that is that Dr. Derpy has never heard of something near and dear to Dr. J's heart, which is Bayes Theorem.
The Reverend Bayes was a Presbyterian Minister, who lived in the English countryside during the mid-18th century. Now folks like him preached on Sunday, were often invited to dinner parties by Jane Austen heroines in hopes of finding a good match for the local spinster, but spent the rest of the time doing intellectual things because they didn't have the internet to procrastinate with.
His contribution to medical science is some nifty math which I am sure Dr. (KN)J. will be correcting me about tomorrow.
The Reverend Bayes put forth the notion that pre-test probability informs the interpretation of the test you order. In other words, if your pretest probability that the patient has the disease is high, a positive test more likely reflects a true positive and a negative test is at its most likely to be a false negative.
Dr. J. will break this down for you with a graph.
So if you really think the patient has the disease going into the test, a positive test only affirms your suspicions. Indeed you probably didn't need to order it. An borderline positive test, as was the case with the lil resident, still probably means you have the disease. A negative test is just as likely to be a false negative as a true negative. This last scenario occurs when you have a patient with what sounds like severe stable angina from coronary artery disease and you order a nuclear stress test and it's negative. It's negative because of balanced ischemia. The patient needs a heart catheterization, and in all likelihood bypass surgery.
Conversely, if you have a low pretest probability and you order the test and its positive, it's just as likely the patient has a false positive test as a false negative test. The example is if you have a 20 year old young lady who has chest pain after her boyfriend dumps her, and the ER orders a stress test. If it is positive or even borderline, you can chalk it up to be a false positive. The negative test, on the other hand you can take to the bank.
This brings us to intermediate pretest probability. In this case you are willing to accept the positive test as positive AND the negative test as negative test. If its borderline (or equivocal) you will get another test. The intermediate pretest probability group, therefore, benefits best from many of these tests.
As Dr. J. said, the Lil Resident's UTI had a high pretest probability. Sufficiently high, in Dr. J.'s opinion that the borderline urinalysis affirmed that she had the disease. Indeed, he would have chalked a negative test up to a false negative and would have treated while waiting for the urine culture to come back.
Dr. Derpy, on the other hand was looking for pyelonephritis as her threshold for treating empirically, and thus her pretest probability was intermediate, at best and low at worst, and the borderline urinalysis drove her wait for the urine culture to come back (a test with a better positive predictive value).
Sadly, Dr. J. suspects that the truth really is that she didn't put as much thought into the issue as Dr. J. did, and does when he talks to patients and then orders tests.