Science Does Not Equal Skepticism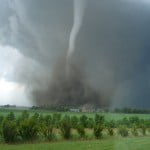 If the Czar could wish anything for your survival, it would be the gift of skepticism. When someone runs up to you with a stunning claim ("I just saw Bigfoot! And eleventy!"), your first response really should be "How good is the evidence?"
Note the phrasing there. You never ask where the evidence is; there will be plenty of it. You instead ask how good it is. Under that lens, most scrutiny exposes the weak arguments and the whole thing falls apart.
You know who ought to be skeptical? Professional scientists. And almost by definition, you think they should be; however, skepticism is a learned personality trait, not necessarily a discipline. Many scientists are now willing to play a leftist non-thinking game than be true to their own discipline.
Two examples from the May 2012 issue of Scientific American. The Czar loves the articles in this magazine, but concedes the editors take a considerably non-skeptical look at what topics to cover.
Here is one particularly galling example. In the excellent article "A Better Eye On The Storm," (which concerns the history and future of using radar to predict violent weather) the Czar spots the small "In Brief" abstract at the bottom of the page.
Stronger or more frequent weather extremes will likely occur under climate change, such as more intense downpours and stronger hurricane winds.

Improved weather prediction, therefore, will be vital to giving communities more time to prepare for dangerous storms, saving lives and minimizing damage to infrastructure.

New radar technology will allow forecasters to better "see" extreme weather, as will potential improvements to satellite technology, as well as computer models that run on more powerful supercomputers.

Longer warning time is only effective when paired with better understanding of how to get people to response to the warnings, all part of an effort to build a "weather-ready nation."
Likely occur under climate change? What happened to the certainty of Al Gore's fifteen hurricanes a month?
Okay, here is the real kicker: if you read the story, there is nothing in here about climate change. Nothing! Not even a passing reference. The story, by two NOAA scientists, is a straight-up review of the history of using weather in forecasting violent storms, how we use it today, and imminent improvements in technology in response to slow warnings issued at Joplin, Missouri. That's it.
But that isn't good enough, evidently, for the hippies who now run the masthead at SciAm, and they decided—what the heck—to throw in a promo for climate change fear-mongering that has nothing to do with the story. Just so you don't forget!
This is product placement of the worst kind: the product placement of ideology. The Gormogons's views on climate change are well-documented, and many liberals acolytes are shocked to discover we acknowledge the validity of much of it; however, this is beyond the pale.
Here is another: the very last page of the magazine usually has some sort of more compex USA Today infographic. The same issue has one entitled "High And Dry in the Food Desert." What's there? Four maps of the US, showing the distribution of low income families, car-free households, obesity, and diabetes. Apparently, you are supposed to overlay these maps on each other or something to discover that low-income families – cars x (obesity + diabetes) = food deserts are designed to kill the poor! ZOMG! Republicans!
There is no correlation between these maps: they are simply four maps of the US. A skeptical mind would ask "Why were these four maps chosen? Why were others left out? Where is the data behind them? Where is the correlating evidence that shows linkages?" Without that information, we have four maps that the reader, evidently, is supposed to assume link together when indeed they may have nothing in common except geography.
All right, so how good is the evidence? Well, a "2006 study" is mentioned but not cited that says—follow us here—people who live near supermarkets tend to have lower rates of obesity. Is there a link between the two? Not necessarily, and no evidence is supplied. And here is a money quote not from a scientist but from a Chicago-based consultant who specializes in geographic reach of grocery store chains. Not a shred of evidence that food deserts are a legitimate social problem.
Which is too bad, because the last bit of real science done on the popular Lefty subject of food deserts shows that "food deserts" are a largely imaginary problem, created by assuming links exist between unrelated data. And, unlike Scientific American, the Czar will happily provide his citation.
This is sad and pathetic. So desperately do Progressives cling to their reformist science that they will readily violate good skeptical analysis to promote their pet social causes. And, in what must surely be the grossest insult of all to a scientist, that isn't science. It's pure BS politics, and it is time for the scientific community to begin policing itself of the worst confirmation bias possible.

Божію Поспѣшествующею Милостію Мы, Дима Грозный Императоръ и Самодержецъ Всероссiйскiй, цѣсарь Московскiй. The Czar was born in the steppes of Russia in 1267, and was cheated out of total control of all Russia upon the death of Boris Mikhailovich, who replaced Alexander Yaroslav Nevsky in 1263. However, in 1283, our Czar was passed over due to a clerical error and the rule of all Russia went to his second cousin Daniil (Даниил Александрович), whom Czar still resents. As a half-hearted apology, the Czar was awarded control over Muscovy, inconveniently located 5,000 miles away just outside Chicago. He now spends his time seething about this and writing about other stuff that bothers him.