#FORWARD is more like #BACKWARD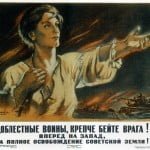 The Obama Campaign and its cyber-surrogates had a couple more twitter #fail s.
Dr. J. and the Czar have both talked about how the twitter sphere is the domain of the right, while Facebook is more of a home to the left. Now the left is waging war on the right on one of our cyber-fronts.
Apparently there are sinister agents in twitter who are, en masse reporting conservative tweets as SPAM resulting in those accounts being shut down. Michelle Malkin discusses this phenomenon today. One recent victim is Chris Loesch. He can be found under the handle @chrisloesch. His wife works for Breitbart.com.
This is a pretty chilling turn of events. As most liberals can no longer argue the merits of their positions as they become more and more intrenched in the quagmire of Obama's Progressive agenda (e.g. Debbie Wasserman Schultz), they must turn to shouting down their opponents. This was the case with Chris's account. Dr. J. only fears that more of our conservative twitter friends may face similar attacks. Fortunately it appears the more followers you have, the safer you are from attack because SPAM reports appear to be based on a % of followers complaining. Chris was shut down, but his wife wasn't.
Indeed today, we thought we were hacked, however it was just Volgi up to his regular fun and games.
On to point the second. Team Obama's newest attempt at a catchphrase went up in flames. #FORWARD is the new campaign slogan. The conservatives took hold of that and mocked it with impunity, transforming it into yet another Obama joke.
It will be interesting to see how this cyber-civil war will work out. Conservatives who don't tend to attack in the first place, won't be taking it to the left on Facebook, as these lefties are our friends and neighbors and we don't want them to think us ass-hats. Even then, Dr. J. has lost friends over liking a conservative figure or statement. What he does is offer friendly correction via messaging so as not to embarrass his liberal friends there. Twitter, while anonymity and contact with high profile figures makes it a target rich environment for these attacks really creates communities of like minded individuals. Dr. J. fears that it won't be the best place for net-roots, as how many moderate sheeple tweet, let alone follow conservative pundits?
As long as the war is a war of ideas, and free discourse reigns, the conservative viewpoint will always win out.
Unfortunately, progressives hate to lose, and are willing to play dirty.