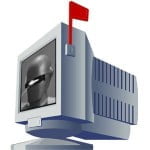 GorT, Sr writes in with the following as the primary in our state is just under a month away:
First of all, I am a fiscal, paternal, and social conservative.

I am principled in my beliefs, but am pragmatic and not extreme.

My driving fundamental beliefs are from free-trade capitalism and my faith.

Now to the core issue – why I am for Romney.

From a fiscal and capitalistic (and entrepreneurial) point of view, Romney is the only choice.

The fact that Romney has had real experience in the private sector while Newt and Santorum have not is extremely important.

One cannot learn from advisors what one learns from the experience of running a business (as I have).

No second place here.

And as GrandGorT [probably a better title than

GorT, Sr. Sr.

] taught me, "Nothing succeeds like success."

Romney has succeeded, Santorum and Gingrich have had relatively recent failures.

From a social conservative POV, Santorum's the man, but his views will NOT be palatable to the sheeple who have not yet paid attention to the upcoming race.

All you have to do is to look at what are the top TV programs are in this country.

The overwhelming majority of Americans have base tastes, and the TV producers know it.

They continually push the envelope, and the public just continues to eat it up.

As H. L. Mencken said, "No one ever went broke by underestimating the taste of the American public."

Santorum has the right moral compass and passion, but, unfortunately, the public does not want a scolder or preacher in the White House.

In other words, Rick is for Sunday but not for the rest of the week.

Remember how tiring Carter's religiosity was?

Glad he had it, and happy that Santorum practices it, but unfortunately it's not attractive to the majority of Americans, and Americans have an aversion to politicians telling them things religious.

However, Romney's strong Mormon faith gives me confidence that he has a good moral compass, and is a man about whose private life would never give us embarrassment.

Like Clinton.

Finally, from a beauty contest perspective, Romney has it.

When you just look at Mitt and Rick, Mitt just looks more "handsome", "executive-like", "strong".

And when we consider the shallow sheeple that influences many of them.

Unfortunate, but true.

Look at Barack and Rick and Barak "wins."

Look at Barack and Mitt, Mitt "wins".

Santorum looks too much like Mr. Rogers (who was a war hero, but didn't look like the Hollywood image of one).

Now Newt is probably the smartest, and clearly the best debater of the lot.

He would be the perfect VP.

He would preside over the Senate, would be available to take on the media, and influence national policy.

I can't think of a better VP candidate.

Does the Republican primary process (or Democrat primary for that matter) work?

Of course not.

Just look at the subset of people who turn out to vote – dedicated, committed, involved people.

Clearly a minority weighted in favor of the fanatics.

Just consider Paul's wingnuts.

Would Paul ever win the election?

Enough said.

GorT Sr.
Indeed. GorT remains somewhat undecided between the candidates but is beginning to lean towards Romney. I'll get to participate in the absentee or early voting (and often) process here as I'll be on one of our time/space traveling adventures. I'll be sure to write in about how broken that process is soon. However, there is hope. I watched a Fox News special with two democrats and two republicans, one each from each chamber. Paul Ryan was one and was a standout.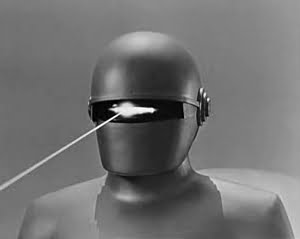 GorT is an eight-foot-tall robot from the 51ˢᵗ Century who routinely time-travels to steal expensive technology from the future and return it to the past for retroinvention. The profits from this pay all the Gormogons' bills, including subsidizing this website. Some of the products he has introduced from the future include oven mitts, the Guinness widget, Oxy-Clean, and Dr. Pepper. Due to his immense cybernetic brain, GorT is able to produce a post in 0.023 seconds and research it in even less time. Only 'Puter spends less time on research. GorT speaks entirely in zeros and ones, but occasionally throws in a ڭ to annoy the Volgi. He is a massive proponent of science, technology, and energy development, and enjoys nothing more than taking the Czar's more interesting scientific theories, going into the past, publishing them as his own, and then returning to take credit for them. He is the only Gormogon who is capable of doing math. Possessed of incredible strength, he understands the awesome responsibility that follows and only uses it to hurt people.