Mailbag – Two Steelheads are better than one Fluke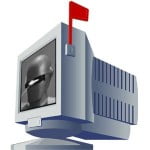 Operative BG writes in:
A couple of points:
1) GorT, you suggest, "…why not ask the male involved to contribute to the contraception?" Indeed. It occurs to me that if Ms. Fluke is relying solely on the Pill, she shouldn't get pregnant, but what about STDs? Is she not at all concerned about venereal disease? How about AIDS? Does she think that the Pill protects her from those nasties? Why doesn't she insist that her partner use a condom, which, I am assured, can be gotten free of charge* at dozens of locations in Washington, DC. The District of Columbia also provides free* female condoms, as well as free* dental dams for women who are concerned that they can get pregnant through the mouth.
2) Dr. J, you suggest that Ms. Fluke's monthly coffee habit might be more expensive than her monthly Pill expense. True, that. But wait! If everyone has free* health care that includes free* contraceptives, then only rape victims should get pregnant against their will. So if contraceptives are free* for all, what is the logical case for Obamacare's requiring abortion coverage for any woman who has neither been raped nor faces death by pregnancy? * Well, the taxpayers buy them for you…

GorT writes back:
BG:
Indeed as I was writing the post, I considered introducing the whole STD aspect. I mean, there at least you are dealing with a disease where medical treatment is needed. I got caught up in the post and never got back around to it. Clearly this is a very nuanced issue that many, particularly on the left, are trying to brush aside and simplify to something like "those on the right are anti-contraception". Everyone – I repeat – everyone needs to recognize that simplification and why it is so dangerous. Simplification like this removes the critical thought process that all of us should be doing when facing an issue like this. Rush Limbaugh with all his theatrics and entertainment did a similar thing of reducing the issue – albeit, likely to ridicule the substance (or lack thereof) in Ms. Fluke's testimony. So he is just as guilty of this. Your Gormogons enjoy taking apart these issues and breaking out the nuances for you to see. BG points out a key issue – providing free* contraception could actually create a situation where treatment for STDs increase – a situation where real medical treatment is needed. Furthermore, there are still concerns and issues with the pill. Many believe that altering the body chemistry for years can affect a woman's ability to reproduce. Something that might require fertility treatments – again, another medical issue.

Dr. J. writes back:
BG:
Clever you are! One would think that contraception would obviate the need for the scourge against humanity that is abortion, but first of all, the birth control pill can have an abortifacent mechanism. In addition to preventing ovulation and the sperm from reaching the egg due to mucosal changes, it can also prevent implantation, thus resulting in the loss of the newly conceived child's life. Only no one knows about it because there is know way of knowing.
This is the dirty secret regarding the birth control pill. While this concept rubs many conservatives the wrong way, Progressives find it comforting. Why? If an embryo dies in the woods and no one is around to hear it, does it make a sound? Right? Plan B and IUDs are methods of contraception that work through prevention of implantation, and again, those are lives snuffed out without anyone knowing that they are there (Think Schrodinger's cat).
Also, contraception is not 100% effective, therefore there are unexpected surprises.
Lastly, abortion is the sacrament of the Progressives, therefore they will bitterly cling to it like a rural Pennsylvanian to their gun and Bible.
Last week was Dr. Seuss's birthday. While the left have been singing his praises for works they believe support their agenda, Dr. J. wants to remind you that Dr. Seuss also wrote, 'A person's a person, no matter how small.'