Mailbag – The Pancetta Menace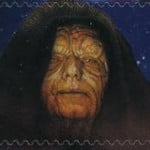 Operative DT takes a break from Myrmidon Wrangling to write in:
Doc, I think the Estudiante Medico Pequeño is on to something. That planet's not just meat – that's sweet, sweet bacon (pbuh)!
That makes me curious, though – as a cardiologist, are you allowed to like bacon? On the one hand, bacon is the easiest way to prove that God loves us and wants us to be happy. On the other hand, I've heard that it's fashionable among you sawbones' these days to frown on bacon as a recommended base of the food pyramid.
Oh, wait, I bet it's all marketing smoke and mirrors! I bet bacon is actually health food, and it's rice cakes and bean sprouts that keep sending people to the cath lab. Primum non nocere my left buttock! We're onto you now, doc. Wait 'till the Czar hears!
Operative DT
Yeah, you are right, though I don't think that Tatooine looks like any ordinary bacon, but rather it looks a lot like sweet, delicious pancetta.
Now regarding the vast cardiovascular-breakfast-meat industrial complex. Dr. J. loves bacon but eats it sparingly. The lil med student, who is rail thin, loves the stuff and eats quite a bit of it.
Bacon itself is not evil. The problem is that unhealthy choices can cause weight gain, and concomitant metabolic changes (diabetes, and high triglycerides). Cholesterol can go up with weight gain as well. Reasonable dietary cholesterol intake is not unreasonable, it's the calories that are the real issue. Diet and exercise lower triglycerides and raises good cholesterol but significant weight loss (if needed) and eating bark and twigs is what it takes to lower bad cholesterol.
Thanks for writing in.