Mailbag – Minion Mail edition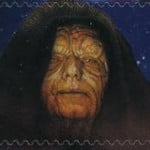 Our Castle Archivist @MBernadetteE, who you should follow on twitter and read here, and here, writes in:
Dr. J.,
Sir, I must commend you. This might be the best one-liner I've seen in writing recently.
"Lastly, abortion is the sacrament of the Progressives, therefore they will bitterly cling to it like a rural Pennsylvanian to their gun and Bible."
The truth contained within becomes more evident day by day. I saw it clearly whilst listening to Lord Christopher Monckton speak here the other evening. The conclusion of his presentation asked the question (paraphrased because I don't have the direct quote) "why are we spending billions and billions of dollars building wind farms and the like in response to this theory of climate change when people are starving and dying of easily treatable diseases across our planet"?
A professor challenged this assertion, begging the figure (apparently it's approximately 90billionish over the past 20 years here in the United States alone) and made the claim that (paraphrased) "really, that's not all that much money to be spending on saving the planet".
Oh. Of course. We must save the planet for the populations that manage to survive on their own, with no aid or help whatsoever from their fellow persons. Apparently we must doom human beings to be the sacrifice at the altar of survival of the fittest, while throwing our best efforts into solving problems we're not even sure exist, for the sake of saving the planet for "future generations".
From whence come these future generations? Oh. Right. Overpopulation is killing us all, so we must kill those who could become the brightest minds of the future from ever existing. Another sacrifice at the altar of progressive idealism. So by future generations, what is really meant, is our currently living generations which we will work to ensure won't die off early.
While I recognize that my words here probably lack the logical cohesiveness I love most in writings, I admit that it's nigh impossible for me to understand the "logic" I attempt here to express.
If you missed my live-tweet of Monckton's address/lecture/etc, here's the storify (all the tweets assembled into an easily readable progressive flow).
Curious to hear your thoughts.
As always, #goodminion and fellow indulger of #ShamelessPopery,
@MbernadetteE
Dear MbernadetteE,
Thank you, as always for writing in. Dr. J. promises to return the copy of the Necronomicon he checked out last year…it's just so much fun reading while listening to Dark Side of the Moon and sipping Absinthe.
Dr. J. is hoping the progressives unbreed themselves out of existence before they kill the rest of us off with their fatuous and jejune policies. Back in the 70s and 80s when they were Dr. J.'s teachers, and not running the world, he found their notions strange, backwards, and unworkable. He earned many a trip to the principals office pointing out the gaping holes in their logic (!!!!!!El@ventty!!!!).
Remember, no meat today, have a great weekend with the fine gentleman, and thanks for writing in.