Mailbag – Harvardastic edition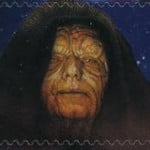 JAB writes in from the Doublewide:
Dear Mr. Dr. J.:
Sorry for my cranky rant about your erstwhile buddy Mittens. It wasn't that I drank too much weird tea, I was just temporarily put into a fit of peek by the awful realization that our choices in November will likely consist of two Harvard-educated doofuses (or ought it be "doofi"?).
I mean we're a nation of 300 million, give or take, and this is the best we got???? Obama's flaws have been exposed and enumerated quite thoroughly. Romney, however, seems to reveal his ever so gradually. The thing that bothers me the most about Mittens is his control-freak instinct to tell others what is best for them, kinda like Obama. I find it disturbing that Romney claimed to understand the problems of lower-income folk because, in his capacity as a mormon deacon, he made home visits to other Mormon households in Boston. Dude, you'll come to my home when I send you an INVITATION.
Anyway, feeling my blood-pressure rising, so guess I ought to end before you get another full-on screed.
From the doublewide, JAB
A couple of thoughts from Dr. J.
First, Dr. J. has a deep and profound belief in freedom of religion, so long as people aren't being harmed and animals aren't being tortured. Therefore, he has very little problem with religious types (Jehovah's Witnesses, Church of Christ members, and Mormons) going door to door to prosthetlyze their faith, as it is integral to their beliefs.
Indeed, Dr. J. remembers a particularly hot summer day in July as a youth. He came inside to get a drink and found Papa J. speaking to two young Mormon's on a mission. Dr. J. was all, "Dad, WTF!??!?!!EL@VENTY!!?!!!?!? We're Catholic, why are you talking to these guys??!!?!? We aren't going to convert!"
Papa J. looked at Dr. J. and said, "Son, it's 98 degrees outside, these guys are walking around a neighborhood that is almost exclusively Catholic. The least I could do was invite them in, offer them some lemonade, a break from the heat, and to discuss BYU football."
Papa J. was a profound man.
Second, yeah, the whole Harvard thing rubs Dr. J. the wrong way.
Harvard is the ultimate self-affirming temple to intellectual onanism. Everywhere in the academy, if someone was touched by Harvard, it is like the have a VIP ticket or a backstage pass. Just go back to Dr. J.'s post on Dr. Rarity…, the place is totally overrated, but sadly, the reality is, that if you go there, more than any other Ivy or non-Ivy school, your ticket is punched regardless of your lack of merit.
So as a consequence, if you get an invitation to go for whatever reason, go, and consider it purgatory before moving on to a better life.
So even though they're the underdawg in the NCAA tournament, you know who Dr. J. will be rooting for tomorrow afternoon…