Mailbag – French Parenting vs. Freedom Parenting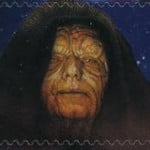 Ok, ok, Dr. J. is still playing catch up on his mailbag, but our writers make for entertaining reading. Indeed, Dr. J.'s mailbag from last week got a shout out from his buddy Jamie Jeffords at the Eye of Polyphemus on his weekly Blogroll Spotlight. Thank's for the shout out, big guy!
Operative MC wrote in about a month ago the following missive:
Dear Dr. J.,
I call bullshit. The book's author (the article is a poorly-disguised book promo) lives in France, finds parents who are successfully raising well-behaved kids, and comes to the conclusion that French parenting is superior. Instead, she is discovering some eternal truths about parenting, one of which is that discipline is essential. Now if only you could prescribe something for the Czar's tax-subsidy blindness……. 🙂
So, basically, Mrs. Druckerman is an American writer married, I believe, to a Brit, and living in France. She found parenting challenging as her kids were feistier than average and she felt surrounded by all of these French families with calm kids who were more docile and let the parents have a conversation without being interrupted, and would go and play and be independent. So she asked herself what the hell she was doing wrong. And the French gave her some advice that sounded uniquely French.
The advice consisted of:
1) Being the parent, not the pal
2) Holding them accountable for having good manners
3) Having boundaries with the kids (i.e. Mommy and Daddy are going to sit on the porch and have a glass of wine and chat, find something to do for a while).
4) Chill out and don't be an MH-60 parent programing every waking moment of your kid's life.
Now here's the deal.
The grass is always greener on the other side. The Lil Resident and Lil Med Student can drive Dr. J. and Mrs. Dr. J. batshit crazy on occasion. They always want to hang out with us, and we have to get up early or stay up late to have a conversation that lasts longer than 5 minutes without being interrupted by them for something about 90% of the time unless we threaten them with punishment.
But you know what? Our kids friends parents, and friends and acquaintances, and even people behind us in line at the supermarket will compliment our kids because they seem so happy, they're full of life and they have personalities. The teachers and administrators at the Jedi Academy love them. Dr. J. is not trying to brag, but the point he is trying to make is the things that drive us crazy, others wish for in their kids and vice versa.
Reading this article, and subsequently receiving compliments regarding the Lil Resident and Med Student's strengths reassures him that he is doing his job well.
Dr. J. thinks that Mrs. Druckerman is simply a restless soul looking for something better than she has, not realizing that what she has in her husband and family are probably a great blessing.
For another example of Mrs. Druckerman's restlessness, check out this Marie Claire article in which she arranges a threesome for her husband's 40th birthday. Dr. J. suspects that it was that she this 'gift' to herself as much as she gave it to him.
Obviously, if any of your Gormogons asked for such a gift from their respective Mrs. Gormogons, they would be singing soprano.