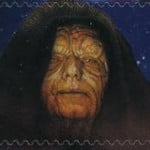 Dr. J. received this missive from his friend Scott O. at @gscottoliver on twitter and http://thoughtsfromthecorneroffice.blogspot.com/. We highly recommend that you read him everyday.


He writes:
Your Medicusship,
Regarding The Pancetta Menace: How logical of you to assert that something that is reasonable is not unreasonable. In fact, it could be considered tauta-logical.
As ever, your pedantic minion,
@gscottoliver
Heh, right you are!
Dr. J. has always had a fondness for litotes. He typically uses them when he is trying to temper his enthusiasm or lack of enthusiasm for something.
The Czar, being the grammarian of the group, could expand on this, but he has bigger axes to grind.
Thanks for writing in!