In Which Dr. J. Connects the Dots for you…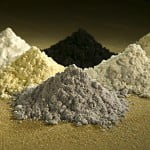 Your Gormogons, being the global puppetmasters we are, like to give you the heads up on events or items of interest before they become interesting to the main-stream media or even much of the conservative blogosphere.
Indeed The Czar likened us to a bunch of Cassandras, portending doom upon deaf hears.
Dr. J. was driving into work in the Imperial Shuttle this morning and listening to libertarian talk radio, as opposed to conservative talk radio. You see, the AM morning guy is conservative and has a good show, and his PM drive counterpart was Mark Levin, who was switched to the FM band after the PM drive, and the FM local PM conservative guy is better than the new AM local PM conservative guy, so Dr. J. ends up switching from AM to FM in the PM and because the FM AM guy is so good, he doesn't switch back to the AM in the AM. BUT HE DIGRESSES.
On the radio this morning,
they were talking about
the Obama Administration, Japan and the EU going to the World Trade Organization because China is restricting imports of Rare Earth Elements (
Gadolinium
, which Dr. J. uses as MRI contrast, and
Yttrium
which focuses his
lightsaber's
YAG laser, are of particular importance to him. The other 15 have their uses in Castle business, just ask Mandy and GorT). As the Czar previously discussed,
back in October
, China is the world's supplier, and cut their exports from 120,000 tons to 30,000 tons.
Well those chickens have come home to roost, given the US push for 'green' technologies, which utilize quite a bit of this stuff, our national security needs, and individual demand for iDevices, which also use the stuff, though iStuff is built in iChina, and thus sold as a value added product. They, of course sell the stuff internally for cheaper prices than when they export it, so their value added products can sell at a competitive advantage above and beyond that given by utilizing slave labor. China attributes its cutting back to concern for the environment. Right.
So why is this being brought up now? And why is there a sense of urgency that we, along with Japan and the EU are making our case now? The piece attributes some of this to President Obama wanting to look tough on China.
That's not all.
Go back to the Czar's piece on Rare Earth Elements. The Czar was talking about Afghanistan in that article, not China, other than to discuss the strategic importance of Afghanistan with regard to these materials.
Given that Afghanistan has been descending into chaos since the Czar's October report, punctuated by the recent Koran kerfuffle, and now (unexpectedly) the apparent rogue attack by an American soldier on Afghan civilians, we may be scaling down or pulling out of Afghanistan faster than planned. In other words, this action with the WTO is a clear indicator of the situation in Afghanistan. It also appears that we won't be leaving as friends, and there may be strive in that country for quite some time. Given this reality on the ground, this second source of Rare Earth Elements may not be accessible for quite some time (if ever), thus, this push to ask the WTO to force China to play nice in the sandbox makes quite a bit of sense.
Not only do we see things before they happen, we even connect the dots for you, or beloved readers…