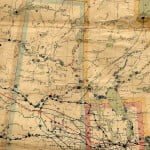 The Big G is, of course, a world-spanning conspiracy. And to prove we are not simply right-wing American jingoists, we want to make an effort to appeal more to our overseas captives interests. With that in mind, we have our top secret man in Canada writing yet another For-Canadians-By-A-Canadian Post. Our readership up in The Leaf is still a bit sparse, so we hope that this attracts more Canadians to our site. And yeah, the Czar would welcome thoughts from countries besides the US and Canada. If you ever have any. MH writes in with another report from Canada.
Mighty Czar,
Apologies for the long silence. For reasons of mental and spiritual regeneration (and since I don't get paid the big blogger bucks!), I took a semi-hiatus from the world of news and opinion. Fortunately, I now feel tanned, rested and ready to provide that sweet, glorious, hoser content.
In local news, festive youths celebrated an unseasonably warm St. Patrick's Day by boozing all day, torching a news van (video link), and fighting with police. Apparently one of the leaders of tomorrow even added a propane tank to the blaze. Unfortunately, natural selection was not available for comment.
Of course the real story is not the riot itself, but the ever deteriorating quality of Canadian policing demonstrated time and again in cities across the nation (eg. Vancouver Stanley Cup riot, Toronto G20 riot, Caledonia subdivision native occupation, etc.). If there's one thing the hooligans and law-abiding citizens all agree upon, it's that we have little to no respect for law enforcement services that do not enforce the law.
In this case, here's the money line from the article: The crowd's courage grew every time a bottle shattered on a windshield of a cruiser until police had no recourse but to retreat and leave the streets to the rioters.
Indeed, indeed, no recourse whatsoever. What other possible solution could present itself to police brass when drunken rioters are burning a vehicle, destroying public property, and endangering human life while surrounded by officers in riot gear?
So what's the unsurprising official response to the ensuing public outcry? We just need to pass another law! Evidently, the solution which 90% of the population supports and understands continues to elude police management and their craven political masters.
Gormogons Spotlight On: CanadaIn somewhat related news, notorious hater-of-puppies Dick Cheney cancelled a planned visit to Toronto and will be replaced by the even more notorious killer-of-unicorns Mark Steyn. Word on the street is that Cheneyburtonfascist!11!! is a pansified, pussified pansy who's scared of tough left-wing protesters looking to arrest him for torturing the souls of little children. Word in reality is that, given his health problems, he's concerned about again being trapped in a speaking venue for seven hours.
As Mr. Steyn joked, not only would that be dangerous, but then he'd also have to endure another seven hour wait in the ER. Funny, sad, and not too far from the truth.
Best of luck on that Supreme Court Obamacare thingy!
Lastly, in more titillating news (you'll soon see what I did there), the writ has been dropped in Alberta where the Progressive Conservatives will be looking for their 13th consecutive majority in the April election. Unfortunately for them, they've been focussing a bit too much on the 'progressive' side of their name in recent years, and a recent survey shows they are in danger of losing to the recently formed right of centre Wildrose Party.
So you may be asking yourself, self, why do I care? Here's why!
I don't know what the missing hubcap means, but I do know that I like it.
Sincerely,
MH

Божію Поспѣшествующею Милостію Мы, Дима Грозный Императоръ и Самодержецъ Всероссiйскiй, цѣсарь Московскiй. The Czar was born in the steppes of Russia in 1267, and was cheated out of total control of all Russia upon the death of Boris Mikhailovich, who replaced Alexander Yaroslav Nevsky in 1263. However, in 1283, our Czar was passed over due to a clerical error and the rule of all Russia went to his second cousin Daniil (Даниил Александрович), whom Czar still resents. As a half-hearted apology, the Czar was awarded control over Muscovy, inconveniently located 5,000 miles away just outside Chicago. He now spends his time seething about this and writing about other stuff that bothers him.