The Susan B. Komen foundation hates women…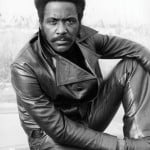 In other news…the Susan G. Komen foundation, a major fundraiser for breast cancer prevention, treatment, and research has pulled grants from Planned Parenthood. They were providing $600,000 to the nation's largest abortion provider. The official reason for this is that they do not fund groups under governmental investigation. That being said the reality was that they hired a Vice President who is pro-life and could not in good conscience support funding Planned Parenthood. She was probably able to persuade her colleagues at SGK that the cons outweighed the pros of giving grants to Planned Parenthood for cancer screenings.
Indeed, it is probably important to remind people that while Planned Parenthood reportedly offers a cornucopia of women's health products, getting a mammogram on site seems challenging, at best. Indeed, SGK ambassador Nancy Brinker suggests that $600,000 donated to Planned Parenthood for cancer screenings is probably not the best use of the funds.
Why does Dr. J. bring this up?
Well, first and foremost to congratulate SGK for doing the right thing. It was made plainly clear today that SGK made the right decision because a number of Dr. J.'s frothing at the mouth, rabidly pro-infanticide eugenicist Facebook friends from high school, college and medical school are screaming from the rafters about the inzjustz!!1!!!!@!!EldvENTY!!!#!!!!!! The sheer amount of reaction formation and guilt/denial from some of these pro-choice women (who are probably trying to rationalize in their own minds the 'choices' they may have made in the past) is very clear in that they've been able to raise $400,000 for Planned Parenthood in response to SGK pulling funding.
Indeed, one of Dr. J.'s favorite lefty meme's over the issue is this:
One, SGK isn't cutting off funding for cancer screening, it is giving the money to more screeny screeners. $600,000 can go farther if spent at a place with a working x-ray machine, than at a place where breast cancer screening consists of giving a card with a phone-number. And two, Rick Perry!!!!!!!
Also, Dr. J., who clearly hates women just as much as Susan G. Komen does, and whose great-grandmother, grandmother, mother (sort of) and aunt all had breast cancer, will make a public declaration that Clan J. will be re-opening its checkbook to Susan G. Komen, and will be participating (as we did before knowing that it gave to Planned Parenthood) in the next Walk for the Cure.
Dr. J. looks dashing in pink, BTW…