Right-Wing Media ♥♥♥♥ Rick Santorum!!!!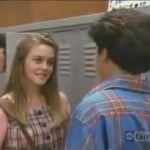 The Czar was going to make a prediction, but it began to come true before he got it into print. Not that it was a stunning one: you probably made the same prediction yourself.
Instead, here be a postdiction. Start with Rick Santorum winning three states, and seeing his popularity in the polls literally double. In some places, he is tied or has surpassed Mitt Romney.
The postdiction? Look at all the right-wing pundits and columnists who are describing him in loving detail, salivating about what a True Guy he is, and what a stoop Mitt Romney is compared to him. Please take a moment to mime a puppet yapping with one of your hands.
Not even a couple months ago, these same writers were ridiculing him for his pouty faces during the debates, his off-kilter messages about social conservative beliefs, his hysterical lack of funding, and so on. Rick Santorum? No way. No, the smart money is on Mitt Romney and you better get used to calling him Mr. President.
The Czar likes Rick Santorum for a whole bunch of reasons, and does not disagree that Santorum lacks the funds, national organization, and what we call net presence in hockey to defeat Barack Obama. Mitt Romney is still in a much stronger position. But this repetitive 180° flipping on who the Better Candidate is becomes tiring to the Czar.
The media are being what they always are: a petty, jealous, 14-year-old girl, jumping from one crush to another and despising the previous guy. The Czar expects to see little hearts drawn around Santorum's picture, with the media making all sorts of wedding plans, while the Mitt Romney picture has the eyes crossed out and a big X in the middle of the hearts, which is of course on top of the similarly defaced Newt Gingrich picture…on top of the Mitt Romney photo again…on top of the Herman Cain picture…another Mitt Romney…Rick Perry… a Michele Bachmann picture…hey, there's a Tim Pawlenty picture…a Paul Ryan headshot…and is that Chris Christie?…all the way down to a faded, crumpled Sarah Palin picture.
When the Left does it, we poke fun at it for being so puerile. When the Right does it, it gets pathetic. Too bad—for those of you still wanting a prediction—Rick Santorum will probably be chucked into that stack of hated photos.

Божію Поспѣшествующею Милостію Мы, Дима Грозный Императоръ и Самодержецъ Всероссiйскiй, цѣсарь Московскiй. The Czar was born in the steppes of Russia in 1267, and was cheated out of total control of all Russia upon the death of Boris Mikhailovich, who replaced Alexander Yaroslav Nevsky in 1263. However, in 1283, our Czar was passed over due to a clerical error and the rule of all Russia went to his second cousin Daniil (Даниил Александрович), whom Czar still resents. As a half-hearted apology, the Czar was awarded control over Muscovy, inconveniently located 5,000 miles away just outside Chicago. He now spends his time seething about this and writing about other stuff that bothers him.