One of These Things Is Not Like the Other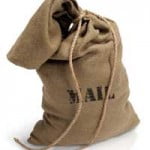 MC has recently returned from the Antarctic, where he tells weird tales of finding a ruined city of giants, with enormous penguins, strange carvings on the wall hinting at terrible events in our ancient past, as well as a Caribou Coffee. He also has a question.
Dread, awful, tax-subsidy-lovin' Czar,

At the risk of a definitely messy, probably painful, and possibly deserved decapitation, can I get a fuller take on why you believe providing film subsidies to producers is a good thing, while (and I'm making an assumption here) providing subsidies and tax breaks for ethanol production or some other favored group is not?

I wish I had time to expound on this, but my fundamental point is that tax breaks for any too-specific purpose is not really conservative despite any observed benefits. Lower all the taxes, and make 'em as broad and even as possible. No favors.
Welcome back, MC! The Czar is happy to explain.
The simplest explanation is that not all tax subsidies are created equal. There are two variations:
Net Present Value. This is typically the movie industry subsidy, which can consist of lower tax rates, tax breaks, or even financial investment in the production. Basically, the NPV looks at the future cash flow that can be affected by the movie filming locally. For example, in Amazed's case, the current value was $4.26 per resident; the NPV suggests that future revenue produced by the initial tax break is positive, and over time the $4.26 dwindles to less and less and maybe, if the movie generates tourism dollars over some time—like The Bridges of Madison County—the locals benefit from an investment the state or municipality could have made, but not on their own.
Annual Flow is the method to which you object: each year, the energy industry gets a chunk of money back from the government that they otherwise would have to pay as income tax; in exchange, they reinvest that money in research and development. The objectionable fallacy with this idea is that (a) it subverts free markets, (b) it lowers energy prices by raising taxes for a net gain of nothing, and (c) it puts the government in charge of picking which industries benefit and which ones do not. There is no NPV for these, necessarily, unless the government becomes a full-fledged investor which, by rights, they ought never to do for a variety of ethical reasons as well as practical reasons.
Big difference, as we see it.
Plus, look at it like this. The movie crew can damn well film anywhere. Heck, New York City can be so unfriendly to the movie industry that many New York scenes are shot in Chicago, Cleveland, and Vancouver. When Chicago dabbled with ending film subsidies, the film crews went to Vancouver. The point is, they don't need the location as much as the location needs them.
So then the film crews arrive, book all the hotels for weeks straight, rent properties, buy local meals for hundreds of people three times a day, use local actors, pay home owners a stipend in some cases for using their homes' exteriors, buy hardware, supplies, paper products, and so forth for consumable props, and on and on. This becomes a pretty big chunk of change, rather quick. If the movie generates later tourism dollars, this is where the NPV formula takes effect.
On the other hand, the energy industry is going to have to build their plants and offices somewhere, and many cases this is interchangeable. TIFs can help lure employers to a location—that's a very different argument. But your issue is that no matter where they build, the government refunds their tax dollars back to them whether or not they build in your area, whether or not they produce a profit, and whether or not they lower costs for consumers.
Errr…does this help?

Божію Поспѣшествующею Милостію Мы, Дима Грозный Императоръ и Самодержецъ Всероссiйскiй, цѣсарь Московскiй. The Czar was born in the steppes of Russia in 1267, and was cheated out of total control of all Russia upon the death of Boris Mikhailovich, who replaced Alexander Yaroslav Nevsky in 1263. However, in 1283, our Czar was passed over due to a clerical error and the rule of all Russia went to his second cousin Daniil (Даниил Александрович), whom Czar still resents. As a half-hearted apology, the Czar was awarded control over Muscovy, inconveniently located 5,000 miles away just outside Chicago. He now spends his time seething about this and writing about other stuff that bothers him.