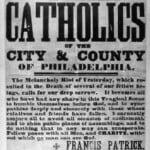 Well, we empty out the mailbag and it fills back up. You people are awesome. The Czar received no less than three most honorable messages.
First up is our official archivist. What a delight she is! As you know, we have about two-thousand years of junk accumulating in our basement, ranging from stuff we swiped to magazine articles written about us dating back about 200 years. MbernadetteE has been hired to archive all of it. She evidently became overcome by the acres of mess, and took a break to compose the following:
My first email to the Czar! I'm moving up in the world. Normally I read your posts, share them with the world, think about how awesome they are, and continue on with my day. However, today I felt the need to respond. (And cc: 'Puter, cause this type of subject seems to be his bread 'n' butter.) So here goes.

Of course, I write in response to this. My main focus is on your assertion that the following two things are happening in the US as a result of HHS/Sebelius/Obama's decree that, as Bishop Zubik of Pittsburgh put so eloquently, effectively says "to hell with you" to all believing Catholics. Ah, so you note "a stunning lack of understanding from people as to why this is such a big deal, and an amazing amount of support from non-Catholics." Yes, to both. However, I'm noticing a third thing happening that has me struggling to determine just how much time I should devote to explaining the teachings of the Church we know and love, and how much time I should just spend shaking my head while continuing to do things more productive to society.

The third thing I see happening, currently, can best be summed up as "people of a variety of faiths and non-faiths, from evangelical Christians to moral atheists and all manner within that, declaring that because a majority of (nominal) Catholics voted for President Obama they deserved this mandate, were blind to think it wouldn't happen, and have no right to declare their opposition. They've made their bed and must lie in it, and I have no empathy for their position."

First things first – have you seen this elsewhere? Perhaps I just need to widen (or narrow) my circle of acquaintances. [I have heard someone say] the following last night: "Dear Catholic leaders: you were willing to bone my country to get your universal healthcare passed. So guess what – you can Suck. It." (among other similar sentiments)

Now, goodness and logic know that I'm far from anything defined as a "Catholic leader". That said, I am in fact a practicing Catholic who votes in any and all elections, and rarely if ever supports liberal politicians -whether Catholic or otherwise – who believe in the concept of 'social justice' (a valiant aim) but fail to truly believe in subsidiarity and solidarity in conjunction with social justice. I didn't vote for Obama. I didn't "bone my country", and I fought against universal healthcare from the get-so, because I'm logical and know what a mell of a hess it would be. So perhaps I shouldn't take this as a personal affront, but for as heartening as it is to see other Christians, Jews, and even Muslims standing with the Church as she speaks out against this violation of religious freedom – and thus attack on the First Amendment – it's just as disheartening to see/read/hear things like this. Is it a minority position among conservatives? Yes, I am sure of it. Is it a position I think conservatives should be taking? Well no, not so much. I think most everyone I know (that has a fondness for liberty and rights) sees this as government simply taking the first step to revoking liberty for all, and all would be benefited by standing up against it.

Intrigued to hear your thoughts, if/when you have a moment to spare to indulge such a #goodminion.

Oh, and as a faithful reader, a debunking of the "98% of Catholics use birth control therefore the teachings of the Church are irrelevant in the modern day and bishops are just creepy old white celibate guys who like to discuss sex" myth would be awesome. Just sayin'. When you get a chance.

I'll be in MD/DC for the CPAC chaos this weekend. I'll let you know if I hear any rumors regarding the spreading of Esperanto.

As always, Archivist-In-Training,
MbernadetteE
Hello, hello, hello. The Czar will leave matters of the catechism to dear 'Puter, who knows it so much more than the Czar. However, we not be of much reassurance when we say the issue of the HHS letter is more serious than some prima donna attitude—which we have heard from many people—you voted for Obama, now you reap the reward.
Let us make this very clear. The HHS letter is a blunt, immediate, obvious, and very forceful violation of the First Amendment. It's that simple, and worse, the Obama adminstration has been aware of it for some time. This is not a matter of "deal with it," any more than an attack by a foreign power on American soil is somebody else's problem. This one hurts all of us.
You can step back and say, as some are, this is way more than a bunch of pissed-off Papists; you can argue this is indeed an attack on all religions. The Czar says you should go one step further: this is an attack on all Americans who respect the Constitution. It is brazen, and anti-American.
Once you successfully attack the First Amendment, all other aspects of the document are rendered trivial. This is not a case of You Wacky Democrats or That's A Liberal For You; this is a case of President Obama breaking is oath of office to protect the Constitution. And he doesn't even care beyond the now real dread of losing the Catholic vote.
And by precedent, the Czar wonders what guarantee of Free Speech now protects his criticism of the President. The Bill of Rights is like a balloon: it doesn't tolerate the smallest hole.
Also, with great humility, the Czar is honored to receive a missive from LTC Dan, whom the Czar thanks for his service. Thank you, Colonel, and let us look at your email:
Sir,

I'm only a retired disabled veteran who converted to Catholicism in 1983. There are still many things I don't understand about our religion.

Not the least of these is, how can any self-respecting Catholic vote for a progressive in the first place? Granted, I voted for one like that before I was forced by circumstances to get a job and support my family, but having learned a thing or two since then, the question remains…

I suppose one can claim to be Catholic and still ignore the pro-fetus-murder plank of the progressives. Seems to me, conservatives and progressives each have single-issue voters. Problem is, the progressives have single-issue voters that vote progressive in favor of that one issue, and conservatives have single-issue voters that don't vote for conservatives (or don't vote at all) in opposition of that one issue. Doesn't make sense to me.

Thanks for your help,

LTC Dan
The Czar agrees completely. 'Puter hit on this today, in fact. The Church is in dire need to start addressing the sloppy behavior of some of its older members. Vatican II let too much slide.
Allow the Czar to be a bit more blunt: you cannot call yourself a Catholic and vote for a Democrat on the Federal level.
A couple of explanations: first, the Czar—as perhaps some of you know—is the least church going member of the Gormogons by far. Indeed, when it comes to religious loyalty, we are pathetic. Terrible. But even a badly wayward and sinful Czar can point to the truth and say it: Catholics cannot justify supporting pro-abortion candidates without exemplifying the most extreme hypocrisy. If you call yourself a Catholic, and knowingly support candidates who approve of murdering children, nothing else in your faith matters.
Second, the Czar stipulates the Federal level. There are likely many Democratic candidates at the state and local levels who are not Catholic but adamantly oppose abortion; they just aren't in a good position to do anything about it. But if you are the president, a senator, or a US representative—and are a Democrat—than you bear responsibility for not introducing legislation to end sanctioned murder of the most innocent humans imaginable. Remember your Cicero: qui tacet consentire videtur—he who is silent is seen to assent.
The Czar would tie into 'Puter's jeremiad today, and suggest it is time for Rome to make it very clear to American Catholics that it has gone too far. The Church has a duty to protect her faith, and she needs to give her followers a simple choice: oppose pro-abortion candidates without fail, or seek redemption elsewhere. Reagan and Romney learned, and they weren't Catholics: murder is reprehensible in any form.
Finally, we receive a letter from the distinguished Professor Mondo, whom you should be reading daily:
Esteemed Terror of the Steppes and/or Escalatorres:

As a devoted garage rock fan, your post (while I found it encouraging) also reminded me of this:
My concern would be more along the lines that we Xers may be shortchanged all round by the bulges in the python that were/are the Boomers on one end and their offspring on the other. Also, I think there's a real risk that the Boomers' Gramscian Long March has left a cadre of indoctrinated nitwits (e.g., President Zero) to succeed them in the Codevillian Ruling Class.

Best as ever,

Mondo
The Czar understood about every other word of that. How did you do?
Good to see Shelley Winters is still finding work.

Божію Поспѣшествующею Милостію Мы, Дима Грозный Императоръ и Самодержецъ Всероссiйскiй, цѣсарь Московскiй. The Czar was born in the steppes of Russia in 1267, and was cheated out of total control of all Russia upon the death of Boris Mikhailovich, who replaced Alexander Yaroslav Nevsky in 1263. However, in 1283, our Czar was passed over due to a clerical error and the rule of all Russia went to his second cousin Daniil (Даниил Александрович), whom Czar still resents. As a half-hearted apology, the Czar was awarded control over Muscovy, inconveniently located 5,000 miles away just outside Chicago. He now spends his time seething about this and writing about other stuff that bothers him.