Mailbag – How Things Work – Chemo Edition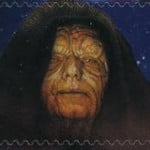 Dr. J. has received a bunch of email of late, so the next few posts will be delving into the mailbag. As each is a different subject, they all will go up in their own due time. Hopefully interspersed with some other topics of Dr. J.'s choosing. This is sort of like 'Open-Line Friday' on Rush, but with none of the bombastidity. Hey Czar, bombastidity a word?
Dr. J.'s New Jersey homeboy, @jedmo writes in:
The Good Doctor J
I don't know why I am thinking of this but I am. I watched the movie 50/50 (I liked it very much). But it got me thinking about chemotherapy (I realize this is fictional movie) but it got me thinking nonetheless. I read Christopher Hitchens' last piece in Vanity Fair. The quote about that which does not kill only makes you stronger in which he basically says bravo sierra to that.
Chemo to me seems to be worse than the disease. How can something that kills healthy cells, nauseous, makes your hair fall out etc. be good. It seems to me the cure or supposed cure is worse than the disease. I find it amazing that someone who may feel sick but is relatively OK then gets a cancer diagnosis and usually goes down hill from there. It amazes me the power of the mind. What is the benefit of chemo? To me it seems at best to give you some limited time here on Earth but at an extremely costly price. The treatment is brutal. I don't know what I would do if faced with such a dire diagnosis but I would think long and hard about subjecting myself to that horror.
Seems to me you want something to build your body up to fight a disease not systematically break it down.
Just curious your expert medical opinion.
Thanks Loyal Minion
@jedmo
Dear @jedmo,
There are a number of different ways of thinking about chemotherapy for cancer. Dr. J. will, like an old school oncologists, try to hammer you with all of them until you say, 'I can't stands no more!'
First, all chemotherapy means is using drugs to treat an illness (specifically cancer), as opposed to surgical treatment and/or radiation therapy. Oncologists basically picked that term, so we're stuck with it.
Second, cancer, by and large, kills people. There are few cancers, such as basal cell and prostate where more people die with it than from it. Historically, few cancers were, and still are detected sufficiently early, such as Stage I colon cancer, where bright lights and cold steel are curative. Advanced and aggressive cancers (e.g. acute leukemias, blast phase lymphomas, stage II and beyond solid tumor cancers) can kill fairly quickly, so the goals for a treatment are, in order, to cure the disease, delay progression of the disease, make the patient feel better than if they aren't on the medication.
Third, given that people die, and can die relatively quickly and with much suffering, the side effect profile of the treatment can permissively be worse than for other diseases. You would not accept hair loss, protracted nausea and vomiting, and susceptibility to infection to treat, say, mild allergic rhinitis, strep throat, hypertension, or even coronary disease with stable angina.
Given these philosophic points, lets look mechanistically at how chemotherapeutic drugs work.
Thematically, they all work the same way, even though their detailed mechanisms are very different from each other. They prevent reproducing cells from succeeding. The cells in your body are either reproducing or they aren't. The drugs used target cells when they are in the growth phases of the cell cycle (S – DNA synthesis, G2 – Pre-mitotic gap, M – Mitosis).

Now there are healthy cells in your body that are turning over rapidly. The lining of your alimenary canal (the inside of the mouth, through to the entire GI-tract), hair follicles, bone marrow (red blood cells, white blood cells and platelets), and even skin.
As a consequence these areas are affected while other areas, such as the lungs, heart, bones and muscles historically were not noted to do so. Some drugs, such as vincristine, because they affect microtubules in reproducing cells, also affect microtubules in stable cells, such as nerves, creating long term neuropathy, but you live to enjoy that problem.
Now we have become victims of our own successes. Through a legion of clinical trials, we have improved therapy and survival for patients. We have also improved symptomatic treatment (nausea, vomiting, pain, hair loss) through other drugs and smarter dosing/dose timing of medications. Since then we have identified therapies causing longer term effects (secondary malignancies, heart failure, accelerated coronary disease) of chemotherapy, especially breast cancer (where survival is much much improved) and childhood malignancies.
We are also now using more mild (and not so mild, in the case of Avastin), targeted small molecules (e.g. Gleevec) and biologics (Herceptin) that specifically target the cancer cells themselves.
Chemotherapy has been in evolution. As time has moved forward, treatment for malignancies has become better tolerated and with better outcomes. There are still malignancies (acute leukemias, metastatic melanoma, and others) where the therapy is absolutely brutal, but with time, we are refining those treatments as well.
Dr. J. hopes this answers your question, but if it does not, write back for your second cycle.