Mailbag – Cancer devours from within…edition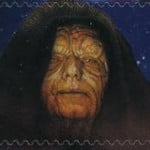 This missive arrived by bicycle courier from Operative JS regarding yesterday's required reading assignment:
Dear Dr. J,
I don't think you've been there long enough to tell us what to read. YOU'RE NOT MY REAL DAD!!!1!
God Bless, J S
ps- keep up the good work, you're alright [sic.] in my book, no matter what the Czar says
Dear JS,
God Bless you as well! Thank you for writing in and for thinking Dr. J. is 'alright' as well.
Sadly, however, you are actually incorrect regarding the eldrich powers that Dr. J. is permitted to exercise.
According to the Gormogons' bylaws, there is a probationary period of 6 months. As Dr. J. was initiated on June 29th, that probationary period ended on December 29th. Dr. J. may now make reading assignments with impunity!
Muah ha ha ha ha…
Operative KH also writes in with letters cut out from ads in Us magazine.
Well, doctor,
Between the HHS rule and the manufactured uproar over Susan G. Komen, it looks like Gloria Steinem's wish has come true: Abortion is now a sacrament.
Ruefully, Operative KH
As a preface, Dr. J. is disappointed in the apparent caving to the abortion lobby that Susan G. Komen made today. The checkbook is closed for the time being, and future contributions will go to the American Cancer Society, unless Susan G Komen grows a pair.
Dr. J. digresses.
Dear KH,
Abortion has been the sacrament of the left since 1973. And a false sacrament, it is. There is no grace given by it, rather, it is a curse on the future of any society. Above and beyond the immorality of abortion in itself, it is a bad financial move for the left given their statist agenda.
With Generation X and the Millenials being smaller in size than the Baby Boomers, and with Boomers entering retirement with a sense of entitlement to the fruits of the workforce's labor, and a longevity not enjoyed by generations prior, the debt is on the cusp of exploding. With 58 million Gen X'ers and Millenials never born, this would translate in 2012 to about 33,000,000 more adult aged Americans eligible to participate in the work force, be additional drivers of our economy and help to delay the entitlement crisis that is looming before us. This would mean 33,000,000 more adults poised to buy the growing inventory homes as Boomers downsize.
The pro-choice harridans of the Progressive movement clearly failed basic math. Little did they realize that by killing their young, they were also killing the people whose wealth was to be redistributed into their pockets as they became old. Progressives are always shortsighted, and it always blows up in their face. Sadly, they have always caused a lot of collateral damage in the process.