Liberal Conudrums, Part Deux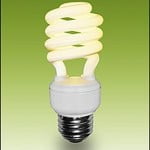 In this installment, GorT looks a bit more broadly than his local democrat-run county and state. This time, we'll turn and look at the conundrum facing liberals with regards to "green" energy, jobs and (insert trumpet fare here), the environment.
For those keeping track at home, we've got the following:
Solyndra – $535M loan guarantee from the Obama Administration. White House estimated this would create 4,000 new jobs. In September, 2011, the company filed Chapter 11, laid off almost every single employee and the government taxpayers had to cover the loan. In addition, the state of California granted Solyndra a $25.1M tax break.
Beacon Power, one of 100 companies touted as part of the White House's Recovery Act companies that are changing America, filed chapter 11 in October, 2011. It owes the federal government $39.1M and the state of Massachusetts $3.45M. Recently, some of their assets have been purchased reducing this amount.
Ener1, a company whose subsidiary EnerDel is a maker of electric car batteries and a receiver of $118M of federal funding, filed for bankruptcy in January 2012.
The Chevy Volt and Nissan Leaf sales have tanked.
Abound Solar cut 70% of its workers at its Colorado facility this week. It received a $400M federally guaranteed loan with a statement from the president that it would create "1,500 permanent jobs". (around 3:08 on this video).
Fisker Automotive received a $193M loan and after running into various problems, including possibly applying federal funds tagged for creating American jobs in their Finnish operations. The remainder of the $529M loan guarantee to produce two lines of plug-in hybrid cars now has been halted. It is likely that Fisker will falter without the guaranteed money and will likely take A123 Systems, its lithium-ion battery manufacturer with it.
That's not a great track record of sound investment of taxpayer funds for stimulating the "green" energy sector. The joke that is recovery.gov shows 585 jobs for that $535M for Solyndra in many of the quarters in 2010 and into 2011. The last quarter shows 185 jobs. Now, the odd thing is that when one looks at that site and sees the grand total for the quarter, no where does it show the loss of jobs or a retroactive adjustment to the numbers. But, we've covered how misleading recovery.gov is and the fact that it is little more than a taxpayer-funded propaganda piece for this administration.
Besides the conundrum of "green" energy and jobs, the liberals are also facing one with the environment. Some cases in point:
Wind turbines in California are decapitating golden eagles. "Birds are smacked out of the air by the blades of high-speed wind turbines and are killed or horribly injured," said a spokesman for People for the Ethical Treatment of Animals. PacifiCorp, a large electric utility in the western U.S., was fined $10.5M for not taking precautions with its power distribution facilities to protect eagles from being electrocuted. No word on how much the Pine Tree wind project is being fined….if at all. Pine Tree received $25M of Recovery Act funding and, at its peak, reported creating 15.67 jobs (1.5M per job) and has since lowered that figure to 10.73 (2.3M per job).
Solar farm projects are threatening baby tortoises and potentially disrupting protected kit fox populations and possibly disturbing a Native American burial site. This farm project is part of three projects by BrightSource which received $1.6B in federal guaranteed loans.
You can read more on "teh Interwebs", but sufficed to say there is plenty of controversy here – linkages to Obama administration members, funding election campaigns, glossing over of federal regulations for the environment, etc. Clearly (hold on, my tongue isn't quite in my cheek), we don't need something like the Keystone pipeline – technology we know works, jobs we know will be in the United States, and a result that will help the economy by lowering the gas price. Right.
Oh, and a quick side note: GorT took one of his CFLs to the local home improvement store to "recycle" it properly. Keep in mind that this is in a county where we pay a 5 cent per bag tax in order to reduce the plastic bags in our landfills, rivers and streams. So the process is, take a plastic bag (provided at no charge), put a bulb in it (only one), and deposit it in the container. Hmmm.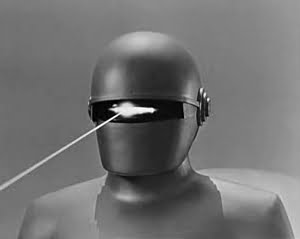 GorT is an eight-foot-tall robot from the 51ˢᵗ Century who routinely time-travels to steal expensive technology from the future and return it to the past for retroinvention. The profits from this pay all the Gormogons' bills, including subsidizing this website. Some of the products he has introduced from the future include oven mitts, the Guinness widget, Oxy-Clean, and Dr. Pepper. Due to his immense cybernetic brain, GorT is able to produce a post in 0.023 seconds and research it in even less time. Only 'Puter spends less time on research. GorT speaks entirely in zeros and ones, but occasionally throws in a ڭ to annoy the Volgi. He is a massive proponent of science, technology, and energy development, and enjoys nothing more than taking the Czar's more interesting scientific theories, going into the past, publishing them as his own, and then returning to take credit for them. He is the only Gormogon who is capable of doing math. Possessed of incredible strength, he understands the awesome responsibility that follows and only uses it to hurt people.