In which Dr. J. cries "Freedom…"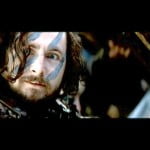 Dr. J. is going to be perfectly clear.
Anything less than total removal of the HHS rule requiring all insurance coverage providing free (not really free, but other people paying for your stuff) contraception, sterilization and most importantly, abortion medications is unconstitutional and goes against conscience protections under the first amendment.
Dr. J.
ran the list on the IOM recomendations
a few months ago, btw…and most of the recs are ridiculous. This stuff we are facing now is not new news to your Gormogons. We tend to be ahead of the curve. Prescience and all that…
Make no mistake. Offering waivers (bribes) to key constituencies should not suffice, such as letting Catholic not-for-profits off the hook. Do you hear Dr. J., Father Jenkins??!!?
The rule needs to be gone and this is why.
If Dr. J. were to start his own business, he should be able to provide whatever benefits he wishes. As a Roman Catholic (Papist), he would eschew purchasing group coverage for his employees that would cover those above mentioned services.
Indeed, at present, Castle insurance coverage doesn't include this. We cull the Tcho-Tcho's if they over breed, but that's it.
If he lost employees as a consequence, he'd hire ones cool with his benes. He suspects he would have no trouble finding replacements grateful for his Ole Fezziwig like management style. Honestly, he would be paying them enough that they could cover any such needs >GASP< out of pocket.
As a practicing Catholic (we practice because we are still trying to get it right), his freedom of conscience is no different, and should not be treated differently than if he were running a Catholic branded not-for-profit. His freedom should be weighed equally. That is being lost in the uproar!
Those of you who believe in conscience rights heed this warning and accept no less than complete repeal of the rule, and ultimately Obamacare from errant Catholic Secretary Sebelius and President Obama. They already crossed the line. Knowing the Obama administration, the will keep at it from an infinite number of angles until they win, or they're gone from office.
Now back to your regularly schedule program…