Hoist By Their Own Petard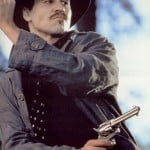 Oh, make no mistake. It's not revenge he's after. It's a reckoning.
—Doc Holliday, Tombstone (PBUVK)
Want some pop psychology?
This country is about 20 years away from a reckoning. Not revenge, as our scripture quotes above, but a reckoning: an accounting. Here is why.
Right now, look at all the liberals in high positions of pop culture. The media, Hollywood, television, fashion, the arts, critics, the record executives. Know what nearly all of them have in common? Boomers. And where were they in the late 1960s and early 1970s? Either hippies themselves, or greatly influenced on college campuses by the leftist slash anarchist slash radical crowd. Yes, that describes a large number of elected officials as well.
They were children of the World War II generation; they were terrified of war, living under the shadow of the Cold War nuclear clouds. Mom and dad wanted them to have everything they were denied, and an entire generation grew up feeling like society owed them everything. They heard songs about how great they were, how this special snowflake of a generation was going to change the world. Ordinary rules do not apply to them, and so forth.
In the mid-to-late 1970s they started to experiment with obtaining power. They got into disco, bell bottoms, and symbolic independent art film. Yes, basically, they were responsible for the nadir of American culture. Broke, coked out, and bored, they exiled themselves in the 1980s into junk bonds, LBOs, and other get-rich-quick schemes to suck off the teat of the burgeoning American economy. In the 1990s, they accumulated enough wealth and influence to put themselves into power, starting with the "I didn't inhale" Clinton presidency. And this is where it completely fell apart.
But here they are, deciding what television programs we will see, what films win awards, what types of music become popular, what clothes our kids wear. They push their liberal memes as often as they can as hard as they can, with all the fervor of any old-timer trying to recapture the youth of his high school and college years. Much of popular culture, you have already noticed, is driven by nostalgia now. And whose nostalgia is driving it?
Within 20 years, they will be nearly all retired; all out of business. And who will take their place? The generation who learned about freedom, liberty, and a free-market economy during the 1980s, who developed their sense of Americana when Reagan was president. And there will come the reckoning.
Each year, already, we see that the average number of self-identified liberals ticks downward a point or two while the number of self-identified conservatives ticks up faster, eating away into the post-Boomer moderates. Each year, there is less and less opposition to conservative values—and why not? Since the end of the Roosevelt presidency, it has consistently been easier for a liberal to become conservative than the other way around: few conservatives switch sides.
And, with painful regret, we must acknowledge that the World War II generation will have largely passed away. While we miss their guidance and reminders that sometimes America has to be pushed to the brink for Americans to show their absolute best, we have to also acknowledge that they, among the greatest defenders of government entitlements, will be silent. Certainly, the Boomers will crave their lavish social welfare and will enjoy it in greater numbers; but they already know that the fuse on this has been lit. There is only so much defense they can offer before the next generation begins lopping off its limbs.
The change is inevitable, and Boomers will view it as seeing their world come undone. Conservativism will, from their point of view, be rammed down their throats. But nothing so dramatic—ask the kids who grew up in the 1960s through the 1980s whether they had a choice in participating in the Boomers' world. Yes, it will be unpleasant, but not because anyone is forcing the older generation to obey; it will be unpleasant because the grownups will have to start paying the bills and undoing the party damage.
The Boomers started the Generation War. And they will be its largest victims.

Божію Поспѣшествующею Милостію Мы, Дима Грозный Императоръ и Самодержецъ Всероссiйскiй, цѣсарь Московскiй. The Czar was born in the steppes of Russia in 1267, and was cheated out of total control of all Russia upon the death of Boris Mikhailovich, who replaced Alexander Yaroslav Nevsky in 1263. However, in 1283, our Czar was passed over due to a clerical error and the rule of all Russia went to his second cousin Daniil (Даниил Александрович), whom Czar still resents. As a half-hearted apology, the Czar was awarded control over Muscovy, inconveniently located 5,000 miles away just outside Chicago. He now spends his time seething about this and writing about other stuff that bothers him.