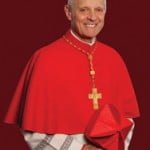 Dear Friends,


Last Friday President Obama attempted to respond to the strong objections that have been raised by the Catholic Church and other faith communities to the Department of Health and Human Services' unprecedented mandate that would force religious institutions, in violation of their religious beliefs, to provide and pay for abortion-inducing drugs, contraceptives and sterilization. Unfortunately, the "accommodation" that the President announced still presents grave moral concerns and continues to violate our constitutionally protected religious liberty.
The administration's proposal continues to involve needless government intrusion in the internal governance of religious institutions, particularly in the definition of who is and who is not a religious employer. Despite last month's unanimous Supreme Court decision upholding the right of religious institutions to choose whom they appoint to teach their faith and carry out their

mission

, the administration remains unwavering in its attempt to assert control in matters of religion. Our Catholic schools, social service organizations, hospitals and universities are no less Catholic than our churches, but apparently, these institutions are not considered to be Catholic enough to meet the definition required by the HHS mandate for a religious exemption.


As for the insurance-related provisions themselves, the federal mandate remains essentially unchanged. The only "fix" offered by the President was to propose that insurance companies, instead of religious institutions directly, be required to cover procedures and products they find objectionable at no cost in their insurance policies. Regardless of how it is characterized, shifting the cost of these drugs and procedures to insurance companies does

not

make their requirement any less objectionable or lessen the infringement on our religious liberty and rights of conscience.

For example, President Obama's announcement does not provide any accommodation for the Archdiocese of Washington. Like many large organizations, both for-profit and non-profit, this archdiocese does not purchase group health insurance from insurance companies. In order to provide insurance consistent with our religious beliefs, our health benefit plan is a self-insured plan that extends coverage to 3,600 employees. This means that the archdiocese is the insurer and the archdiocese covers all claim costs. There is no insurance company involved. Under the Patient Protection and Affordable Care Act and the HHS mandate, self-insured organizations like ours are treated the same as regular insurance providers. This means that like Aetna or Blue Cross, the archdiocese and other self-insured religious organizations would be required to both provide and pay for drugs and procedures we consider morally wrong in our employee health plans.

Even for religious institutions who are employers and who purchase group health insurance from insurance companies, the problem created by the mandate remains unresolved. Those institutions will still be compelled to purchase insurance policies that provide free abortion-inducing drugs, contraceptives and sterilization. Since these additional drugs and procedures will be automatically provided by the insurer by virtue of the insurance policy (even though not expressly listed in the policy), it is no response to our moral concerns to say that religious employers will not have to pay for them because their insurance companies will. Catholic institutions will be forced to pay for and maintain policies that enable their employees to receive insurance coverage of products and procedures that violate our religious convictions.

At this point, it appears that nothing has really changed. Religious employers are still being compelled to provide insurance plans that offer free abortion-inducing drugs, sterilizations and contraceptives in violation of their religious freedom.

What is at stake here is a question of human freedom. The authors of the Bill of Rights enshrined freedom of religion as our nation's first and founding principle. We should not be reduced to petitioning the government for rights that the Constitution already guarantees. The only complete solution to the problem that this mandate poses for religious liberty is for Congress to pass legislation to protect our freedom. The Respect for Rights of Conscience Act is one of several bills that have been introduced for this very purpose.

We cannot become complacent or allow ourselves to be distracted by incomplete proposals presented as definitive solutions. The Bishops' Ad Hoc Committee for Religious Liberty is working on a formal response and action steps. In the weeks and months ahead, please continue to pray and share this information with others so that we may reverse the effects of this misguided regulation.

In the hope that this information is helpful and with every good wish, I am

Archbishop of Washington
Look, what is painfully clear here is the following:
1. The Obama Administration does NOT understand how health care, insurance and coverage works.
2. Whatever "balancing" that the White House claimed to have done before having the HHS Mandate issued is non-existent and they should drop that lie like a ton of bricks.
3. The Catholic Church gets it – "allow ourselves to be distracted by incomplete proposals presented as definitive solutions" – darn tooting. Incomplete proposals have been the hallmark of this administration. People need to wake up and realize that Obama isn't ready for that 3am phone call, let alone that 3pm meeting with religious leaders of a congregation the majority of which supported him in 2008.
Plurimus praeclarus , vestri venia!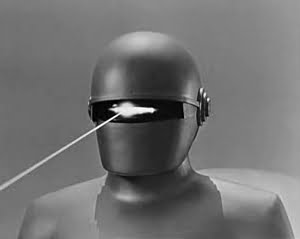 GorT is an eight-foot-tall robot from the 51ˢᵗ Century who routinely time-travels to steal expensive technology from the future and return it to the past for retroinvention. The profits from this pay all the Gormogons' bills, including subsidizing this website. Some of the products he has introduced from the future include oven mitts, the Guinness widget, Oxy-Clean, and Dr. Pepper. Due to his immense cybernetic brain, GorT is able to produce a post in 0.023 seconds and research it in even less time. Only 'Puter spends less time on research. GorT speaks entirely in zeros and ones, but occasionally throws in a ڭ to annoy the Volgi. He is a massive proponent of science, technology, and energy development, and enjoys nothing more than taking the Czar's more interesting scientific theories, going into the past, publishing them as his own, and then returning to take credit for them. He is the only Gormogon who is capable of doing math. Possessed of incredible strength, he understands the awesome responsibility that follows and only uses it to hurt people.