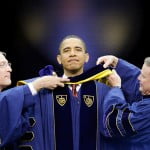 The Obama Administration's HHS mandate issue is growing. Leaders from not only the U.S. Catholic Church, but also several Protestant churches, the Church of Jesus Christ of Latter-Day Saints (a/k/a Mormons) and some Jewish organizations are beginning to discuss forming a more unified front against the administration's mandate. Jay Carney, Whitehouse spokesman, fumbled around with several choice quotes:
"The administration believes that this proposal strikes the appropriate balance between respecting religious beliefs and increasing access to important preventive services"

"All I can tell you is it was made after very careful consideration based on the need to balance … (religious rights and) the necessity to provide access to preventive services for women was an important consideration."
So, we should be clear – there is access to these preventive services now under certain health care coverages. Just not all. The administration is hiding making it look like these services wouldn't be accessible if the mandate wasn't in place. This is completely false. Furthermore, some intrepid reporter should have asked Mr. Carney what "balance" was struck? It is a mandate that provided a very narrow exemption that, by all appearances, many religious groups think is insufficient.The president "utterly botched" the issue and "threw his progressive Catholic allies under the bus."
Even 'Puter's favorite toy, EJ Dionne is being quoted from his piece where he charged that the president "utterly botched" the issue and "threw his progressive Catholic allies under the bus."
It is going to be interesting to see how this plays out. American Catholics made up about 27% of the electorate in 2008, of which, Obama won 54%. So, in my opinion, this could go one of three ways:
Option 1: The American Catholic Church holds it ground and makes this an issue within its congregations. A significant portion of the congregations, while not enthralled by the Church's stance on contraception, sees the greater evil here – especially regarding morning-after pills and other potential procedures yet to be covered by the mandate – and they throw their weight behind the GOP candidate. Many pundits believe that if Obama does not carry the Catholic vote, he will lose in 2012. Compound this by the various Protestant, Jewish and Mormon voters who might sway along the same lines.
Option 2: The Obama Administration, fearing the backlash and losing 2012, will recant its position and, using some sort of spin doctoring, will put lipstick on this pig of a misstep. Probably something along the lines of Obama meeting with the US Conference of Catholic Bishops or some other Catholic leaders, decided that they didn't do enough "balancing" of the religious freedom. The media, also fearful that dear leader has really put his foot in it, will not pepper Mr. Carney with questions about why he said that they did strike a balance but now think that they didn't. EJ Dionne will praise the president for remedying the situation without making a reference to his earlier piece and 'Puter will rightly ('Puter's always right) rip him a new one.
Option 3: Possibly the most dangerous of futures. Neither the Obama Administration nor the American Catholic Church back down. But American Catholic voters still support Obama. The Church takes drastic steps to adhere to the new mandate (ceasing to provide healthcare coverage where it can afford to pay the fines, limiting services and employment to Catholics in other areas). Jobs are lost and a schism begins to emerge. Public sentiment, aided by the media, begins to question why the Catholic Church is adopting this approach (rather than asking why the mandate is needed with such tight exemptions) and an anti-Catholic air begins to form. Some Catholics leave the Church for other more liberal Protestant churches over the issue.
Pick one and place your bets now and bookmark this post.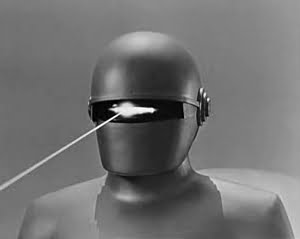 GorT is an eight-foot-tall robot from the 51ˢᵗ Century who routinely time-travels to steal expensive technology from the future and return it to the past for retroinvention. The profits from this pay all the Gormogons' bills, including subsidizing this website. Some of the products he has introduced from the future include oven mitts, the Guinness widget, Oxy-Clean, and Dr. Pepper. Due to his immense cybernetic brain, GorT is able to produce a post in 0.023 seconds and research it in even less time. Only 'Puter spends less time on research. GorT speaks entirely in zeros and ones, but occasionally throws in a ڭ to annoy the Volgi. He is a massive proponent of science, technology, and energy development, and enjoys nothing more than taking the Czar's more interesting scientific theories, going into the past, publishing them as his own, and then returning to take credit for them. He is the only Gormogon who is capable of doing math. Possessed of incredible strength, he understands the awesome responsibility that follows and only uses it to hurt people.