Every Jerk Descends Into Obsessive Negative Namecalling Eventually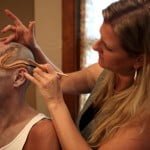 Nothing like a Monday-morning-working-on-a-federal-holiday-E.J. Dionne-written-in-feces-on-the-loony-bin-wall submission to set 'Puter's blood to boiling.
In today's voyage (courtesy of the Washington Post) into the strange mind of Mr. Dionne, we learn that conservatives are hypocrites because they cannot cut government or rein in entitlements at will. Stupid, stupid poopy-headed conservatives. Never mind that liberals cut conservatives off at the knees every chance they get, through a pungent melange of race baiting, fear mongering and class warfare. It's conservatives who are hypocrites.
'Puter's not going to engage Mr. Dionne a rousing round of tu quoque here. But if you hang around until the end, you just might get some of 'Puter's home cooked ranty yumminess ("Now, with more Ms!").
Mr. Dionne asks and answers a set of questions in order to enlighten we Neanderthals who still (charmingly, to our intellectual betters) believe in small government and capitalism/meritocracy. Let's take a closer look at Mr. Dionne's childlike thought process.
1. "Why do they [conservatives] bash government largesse while seeking as much of it as they can get for their constituents and friendly interest groups?"
Mr. Dionne is on Rick Santorum like a fat man on a free, all-you-can-eat buffet. Mr. Dionne asserts that former Senator Santorum acted hypocritically in asking for earmarks for his state, as well as in voting to raise the debt ceiling.
Mr. Dionne is correct that Mr. Santorum both requested earmarks and raised the debt ceiling. Both are rational behaviors in which one can engage while striving to end the practices.
It is impractical to say to your constituents who are getting fleeced by the federal government that on principle you're going to let New York use all the tax revenue Pennsylvania provided, because you're standing on principle. No, Mr. Dionne, that's not the way it works and you know it. Politicians can take the earmarks to make sure their constituents aren't getting screwed, while at the same time working to change the behavior. It's consistent, and it's good policy.
Additionally, permitting the United States to default on its debt is not usually a good idea. At the time Mr. Santorum was voting in the Senate, the United States' debt was approximately one-half of today's debt. Additionally, we had not yet descended into a Democrat controlled House, Senate and Executive Branch spending money like cracked-up New Jersey divas on recording royalties check day.
To 'Puter, recognizing one's limits and buying time in exchange for what is currently doable (hopefully, less damage or slight incremental improvements) is the essence of conservatism. We'd all like to wave our magic wand and vanish to the dustbin of history parts of the Bush presidency and most if not all of the Obama presidency, but we can't do that. Conservatives do what we can, always pushing against government and accepting reality. But 'Puter guesses he'll defer to Mr. Dionne, whose conservative credentials are beyond reproach.
2. "Why do they criticize 'entitlements' and 'big government' while promising today's senior citizens — an important part of the conservative base — never, ever to cut their Medicare or Social Security?"
There's a simple answer to Mr. Dionne's question. It would be immoral to cut current retirees off. Many have no ability to go back to work. Some retirees couldn't make it without Social Security or Medicare.
What Mr. Dionne fails to note, however, is that conservatives from Paul Ryan to Jeb Bush believe that Social Security and Medicare need to be reformed for the younger people, those 50 and under. Proposed reforms include raised retirement ages and means testing.
Prudence dictates acting over time to correct this horrendous imbalance in cash outflows. But, according to Mr. Dionne, conservatives ought to act precipitously to stay true to our principles. Nice try, Mr. Dionne. Conservatives will act to rein in big government, including so-called "entitlements," but we will do so in a manner so as to strengthen, not cripple, America.
3. "Why do they claim that they want government out of the marketplace while not only rejecting cuts in defense but also lauding large defense contracts that are an enormous intrusion in the operation of the 'free market'?"
Mr. Dionne lambastes Mitt Romney for supporting financial sector bailouts and criticizing the Detroit union bailouts. Mr. Dionne bravely answers his own question here. Mr. Dionne admits that the financial sector bailouts were a matter of economic life and death, and makes no such claim about GM and Chrysler. That's the difference, Mr. Dionne. Republicans had to act to prevent further catastrophe in the financial arena, but there was no widespread economic catastrophe to letting auto manufacturers fail.
Note well, Mr. Dionne, that at least one of your Gormogons advocated for letting the banks fail, even amidst the tumultuous uncertainty in late 2008. 'Puter argued with his boss for weeks that the best remedy would be to make bank shareholders bear the losses signed on for, through a modified, slow-motion liquidation process. 'Puter's idea is that slowing down liquidation would permit the economy to take a deep breath, while still punishing those who signed on to bear the risk. 'Puter's boss argued the opposite, essentially the approach the Bush and Obama Administrations chose to take. Note well that if 'Puter's position had prevailed, 'Puter's business likely would have failed because of the credit freeze-up. So don't come preaching to 'Puter about hypocrisy, you pro-abortion nominally Catholic shambling mass of hypocrisy. 'Puter only said no tu quoque; he said nothing about ad hominem arguments.
4. In concluding his myopic magnum opus, Mr. Dionne asks a final question. "Can conservatives finally face the fact that they actually want quite a lot from government, and that they are simply unwilling to raise taxes to pay for it?"
And there's the high, hanging fastball out over the outside of the plate. 'Puter started salivating when he read this colossal howler. 'Puter can see every seam on Mr. Dionne's pitch, and the ball's as big as the moon. So, here goes.
Conservatives expect the government to do what it must do and no more. And, in many cases, that is quite a lot.
We conservatives expect the government to provide national defense, and that's expensive. Unquestioned conventional, nuclear, electronic and chemical/biological warfare superiority isn't cheap. But you know what's more expensive Mr. Dionne? Not having unquestioned conventional, nuclear, electronic and chemical/biological warfare superiority. It's our military that has enabled the massive economic gains worldwide, through quiet enforcement of last century's Pax Americana. Oil flows because America's Navy stands ready to destroy any country interfering with our life blood. Durable and consumer goods flow across the world's seas because pirates know (though not as much recently) that the United States Marine scout snipers take a dim view of it, and can place a screaming hunk of lead between their sphenoid and temporal bones from 1,500 yards out, off the deck of a pitching Zodiac. Countless products flow to consumers from the military, from cell phones to GPS to the internet to Tang. Tens of thousands are employed directly by the military, and hundreds of thousands are employed directly and indirectly in providing the military products. If you want to talk Keynesian multipliers, a la Nobel Laureate and Unquestioned Super Genius Paul Krugman, there's not a better government investment of dollars than in our military.
We conservatives expect the government to provide for those who cannot take care of themselves, whether through native or acquired disability, or through the ravages of time. So, yes, conservatives are accepting of the concept of "entitlements," though many of us would prefer to call it what it is: welfare. We also believe that where fair, acceptance of government benefits should be stigmatized. Recipients should feel bad about having failed to meet their own needs. Shame is useful if motivating people to work. And yes,
We expect the government to interact with other nations to advance our national interest. Not only does this include an active, vibrant military role, as noted above, but a robust diplomatic presence and a large bakshish purse, from which to encourage those with whom we disagree to modify their behavior. Diplomacy is expensive, as it largely involves a series of bribes, large and small, to cajole behavior we regard as useful to us. But, hey, if Mr. Dionne says we have to get rid of the State Department and all foreign aid, who is 'Puter to questions such a distinguished personage?
We expect the government to grease the skids for efficient interstate commerce. You may recognize government intervention in commerce from such esoteric, unknown places like America's interstate highway system. Or perhaps you've heard of bandwidth licensing?Conservatives believe that the government can have a place in avoiding the tragedy of the commons, summed up as "no one ever washes a rental car." Also, there are times, as with the interstate highway system (and 'Puter would argue today's sub-standard and nearly failing electric grid) where the government is the only entity able to coordinate and manage such a massive undertaking. Those instances, are few and far between, but they do exist, and conservatives think government has a role.
We expect that the government will grow to meet the needs of the populace, as permitted in the Constitution. We expect that the government will likewise wane when the needs are met. A conservative's government will be as big or as small as it needs be, and no bigger or smaller.
What we don't expect, Mr. Dionne, is a liberal's government, the concept of government you champion: an unfettered, unrestrained, unapologetic cancerous organism, growing out of control, consuming all resources it can reach. A liberal's government must always be bigger. It must crowd out individual decisionmaking from the country, in favor of an enlightened aristocracy, a Star Chamber, of bureaucrats.
So, in sum, your claim that Messrs. Santorum and Romney are hypocrites is nothing more than the pipe dream of a liberal government catamite living in the smoky, dreamlike haze of President Obama's harem.

Always right, unless he isn't, the infallible Ghettoputer F. X. Gormogons claims to be an in-law of the Volgi, although no one really believes this.
'Puter carefully follows economic and financial trends, legal affairs, and serves as the Gormogons' financial and legal advisor. He successfully defended us against a lawsuit from a liquor distributor worth hundreds of thousands of dollars in unpaid deliveries of bootleg shandies.
The Geep has an IQ so high it is untestable and attempts to measure it have resulted in dangerously unstable results as well as injuries to researchers. Coincidentally, he publishes intelligence tests as a side gig.
His sarcasm is so highly developed it borders on the psychic, and he is often able to insult a person even before meeting them. 'Puter enjoys hunting small game with 000 slugs and punt guns, correcting homilies in real time at Mass, and undermining unions. 'Puter likes to wear a hockey mask and carry an axe into public campgrounds, where he bursts into people's tents and screams. As you might expect, he has been shot several times but remains completely undeterred.
He assures us that his obsessive fawning over news stories involving women teachers sleeping with young students is not Freudian in any way, although he admits something similar once happened to him. Uniquely, 'Puter is unable to speak, read, or write Russian, but he is able to sing it fluently.
Geep joined the order in the mid-1980s. He arrived at the Castle door with dozens of steamer trunks and an inarticulate hissing creature of astonishingly low intelligence he calls "Sleestak." Ghettoputer appears to make his wishes known to Sleestak, although no one is sure whether this is the result of complex sign language, expert body posture reading, or simply beating Sleestak with a rubber mallet.
'Puter suggests the Czar suck it.