Do These Jeans Make My Sperm Count Look Low…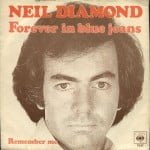 Running a vast world-wide conspiracy takes a lot of time and effort. It also requires that your Mandarin keep abreast of any other conspiracies that are being perpetrated by other countries or organizations.
That is why your Mandarin gets extremely annoyed when he has to read about conspiracy theories such as the Israeli blue jean plot to cause infertility in Egyptian consumers.
That's right, Bedouins in the Sinai believe that Israeli jeans being sold to them contain magnets that render them infertile. And with stupidity like this, one would hope that "magnetic" pants would do more than just render these imbeciles infertile.
Your Mandarin would like to assure the Egyptian people that they have no reason to fear their pants. When the Muslim Brotherhood takes over, becoming infertile from a pair of jeans is going to be the least of your problems. You're more likely to have your legs cut off from those ultra-tolerant virtue police for wearing the jeans than having a lower sperm count because of them.

The Mandarin, whose real name is 吏恆, joined the order in 1309, and introduced the Gormogons into England during the 18th Century.
The Mandarin enjoys spending time with his pet manticore, Βάρἰκος, or Barry (who can be found in the Bestiary). When not in the Castle…well, frankly, nobody is quite sure where he goes.
The Mandarin popularized the fine art of "gut booting," by which he delivers a powerful kick to the stomach of anyone that annoys him. Although nearly universal today, the act of gut booting or threatening someone or something with a gut boot is solely due to him.