Arizona Debate Roundup: Wow, the GOP is Sick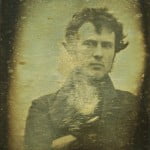 CNN hosted what they called the last debate of 2012. Promises! Except of course Oregon has one scheduled for March. Anyway, in the order they were seated at incredibly tiny tables, here is your debate roundup.
Ron Paul was very much his old self. Ask him about immigration, he talks about pulling troops out of Afghanistan. Ask him about education, and he talks about Washington politics. Rambling, incoherent at times, and still very much the guy at the barbershop who has a simplistic opinion on everything, Ron Paul continues to convince voters that he is woefully out of touch with what is happening in the real world, and only a stubborn purchase of simplistic ideas will work. For example, when asked post-debate whether his trillion-dollar cut would hurt the economy, he said it didn't after World War II, when spending was cut 60%. But that was a vastly different situation; look at 1991-1992 when defense cutbacks helped kick us into a bad recession. Now septuple that. Ron Paul's act is getting tiresome.
Yeah, things didn't go well for Rick Santorum tonight. Sure, he knew he was going to get dog-piled, and he had an answer for everything. But that's exactly the problem: he had an answer for everything: a long, carefully worded, exceptionally claused answer. Ron Paul quipped, very accurately, that Santorum always seems to have an excuse for everything. Look, it isn't that Santorum was wrong on any of his answers; it's just that his responses were too focused on the reality of politics—yeah, earmarks are part of the job. Yes, he voted for Title X only because he wanted funding for a competing program. Yes, he supported No Child Left's Behind to be part of the team. Alas, when a candidate is that obsessed with real pragmatism, it generally means he or she lacks vision. Ron Paul is popular in some circles because he continually asks why and why not. Santorum needs to realize that not every answer needs to begin with Because. The Czar likes the guy, but tonight Santorum looked like a guy being overly evasive on a job interview.
Mitt Romney brought a bit of heat against Santorum tonight, and had a lot of supporters cheering for him, but he still comes off as arrogant and rehearsed. He still has no answers to serious questions about his more liberal record, still copies a lot of the other guys's answers, and still seems like he is experimenting with clever catch phrases. And the more he insists he is the most conservative person there, the more awkward it seems. Hey, have you seen the photos of Mitt Romney when he isn't acting like a plank of wood? Maybe he could be that guy during his debates and he might come out looking like, well, a person. The granddad in these pictures looks like a totally likeable guy. So where is he?
Also, Newt Gingrich was there, and CNN learned to give him as little time as possible. Nice touch, when CNN cut to the audience to show Rick Perry and Mrs. Gingrich looking completely bored while Newt Gingrich was speaking. Gingrich certainly seemed to spend a lot of his little speaking time agreeing with the other candidates, which basically makes him unnecessary at this point except for hammed up cheap shots at the media. Nothing new with Newt Gingrich, and based on some of his other literally lunar claims, that was refreshing.
Best moment? The discussion on Iran and Syria. Santorum, as an expert on the subject, lit up and explained a lot of technical information quickly and easily; Romney and Gingrich concurred completely. Ron Paul looked incredibly nervous and did his plea for transparent cowardice. As president, he doesn't want to go to war because it would bring back the draft, which he hates. Paul, who exactly is commander-in-chief during your presidency? The only one who would bring back the draft is you. Admit it—you lack the stones for the job.
Worst moment? The discussion on birth control. The audience booed CNN for asking it, but no matter: they all decided to talk and talk and talk…and talk and talk…about how they shouldn't talk about it.
GOP: you failed to talk about President Obama enough. Here is what the public heard: Paul is a whackjob, Santorum will give you a long answer about why something is never his fault, Romney likes ObamaCare, and Gingrich has some thirty-seven-part program to fix something or other. Oh, and the economy seems to be completely fixed thanks to Obama.
The Czar is stunned that it is nearly March, and the President's national polling numbers are actually above 50% over any of these guys. They should be in the teens, gentlemen. Start controlling the messages.

Божію Поспѣшествующею Милостію Мы, Дима Грозный Императоръ и Самодержецъ Всероссiйскiй, цѣсарь Московскiй. The Czar was born in the steppes of Russia in 1267, and was cheated out of total control of all Russia upon the death of Boris Mikhailovich, who replaced Alexander Yaroslav Nevsky in 1263. However, in 1283, our Czar was passed over due to a clerical error and the rule of all Russia went to his second cousin Daniil (Даниил Александрович), whom Czar still resents. As a half-hearted apology, the Czar was awarded control over Muscovy, inconveniently located 5,000 miles away just outside Chicago. He now spends his time seething about this and writing about other stuff that bothers him.