Accommodation = Capitulation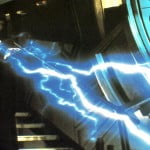 Definition of ACCOMMODATION

1

: something supplied for convenience or to satisfy a need: asa : lodging, food, and services or traveling space and related services —usually used in plural <tourist accommodations on the boat> <overnight accommodations>b : a public conveyance (as a train) that stops at all or nearly all pointsc : loan

2

: the act of accommodating : the state of being accommodated: asa : the providing of what is needed or desired for convenienceb : adaptation, adjustmentc : a reconciliation of differences : settlementd : the automatic adjustment of the eye for seeing at different distances effected chiefly by changes in the convexity of the crystalline lens; also : the range over which such adjustment is possible
Thank you Merriam-Websters.
The word of the day is accommodation.
The White House Announced today:
Thanks to the Affordable Care Act, most health insurance plans will cover women's preventive services, including contraception, without charging a co-pay or deductible beginning in August, 2012. This new law will save money for millions of Americans and ensure Americans nationwide get the high-quality care they need to stay healthy.
[It will raise costs for 10s or 100s of millions more. ed.]
Today, President Obama will announce that his Administration will implement a policy that accommodates religious liberty while protecting the health of women.
[President Obama is cutting the baby in half, but that's still an abortion. ed.]
Today, nearly 99 percent of all women have used contraception at some point in their lives, but more than half of all women between the ages of 18-34 struggle to afford it.
[Show me the numbers, big guy. ed.]
Under the new policy to be announced today, women will have free preventive care that includes contraceptive services no matter where she works. The policy also ensures that if a woman works for a religious employer with objections to providing contraceptive services as part of its health plan, the religious employer will not be required to provide, pay for or refer for contraception coverage, but her insurance company will be required to directly offer her contraceptive care free of charge.
The new policy ensures women can get contraception without paying a co-pay and fully accomodates important concerns raised by religious groups by ensuring that objecting non-profit religious employers will not have to provide contraceptive coverage or refer women to organizations that provide contraception. Background on this policy is included below:
• Under Section 2713 of the Affordable Care Act, the Administration adopted new guidelines that will require most private health plans to cover preventive services for women without charging a co-pay starting on August 1, 2012. These preventive services include well women visits, domestic violence screening, and contraception, and all were recommended to the Secretary of Health and Human Services by the independent Institute of Medicine of the National Academy of Science.
[Dr. J. discusses this here.]
• Today, the Obama Administration will publish final rules in the Federal Register that:
o Exempts churches, other houses of worship, and similar organizations from covering contraception on the basis of their religious objections.
o Establishes a one-year transition period for religious organizations while this policy is being implemented.
[Uh, transition to what, big guy? ed.]
• The President will also announce that his Administration will propose and finalize a new regulation during this transition year to address the religious objections of the non-exempted non-profit religious organizations. The new regulation will require insurance companies to cover contraception if the religious organization chooses not to. Under the policy:
o Religious organizations will not have to provide contraceptive coverage or refer their employees to organizations that provide contraception.
[Got to love that First Amendment. ed.]
o Religious organizations will not be required to subsidize the cost of contraception.
[ibid. ed.]
o Contraception coverage will be offered to women by their employers' insurance companies directly, with no role for religious employers who oppose contraception.
o Insurance companies will be required to provide contraception coverage to these women free of charge.
[Clearly, President Obama has no frickin' clue how either the Catholic Church or Insurance Companies run. See note below. ed.]
o The new policy does not affect existing state requirements concerning contraception coverage.
Covering contraception is cost neutral since it saves money by keeping women healthy and preventing spending on other health services. For example, there was no increase in premiums when contraception was added to the Federal Employees Health Benefit System and required of non-religious employers in Hawaii. One study found that covering contraception saved employees $97 per year, per employee. [Lies, damned lies and statistics, CHICANERY, I SAY! Dr. J. can show smoking to be cost effective, it doesn't make it right or smart. ed.]
President Obama, your accommodation is a load of horsepucky and unacceptable on such a vast number of levels that on August 1st, 2013, the court process initiated will ultimately strike down this rule.
This is why:
1) If I buy a policy that does not cover birth control, sterilization AND abortifacents, and then the insurer contacts my employee and says that it can sell her a rider for free, I am still buying an unacceptable product.
2) The cost of a rider, out of pocket, to a woman who would want those services would have to be the cost of the unacceptable items/year for the group paying divided by the number of payors, and offset by rate of return on investment of the premiums.
3) To be even remotely quasi-acceptable, that rider and its financials must be totally firewalled from the primary policy. Therefore, it cannot be free. The money must come from somewhere. Since it cannot come from the ether, and you won't let it come from the employee, it must be subsidized by the Federal government.
4) All of this is insane, because a health insurance policy should a product purchased by me, and containing the products that I need in a contract that is between me and my insurer. Because health insurance is subsidized by my employer, they have a say in the game. Other than to safeguard the obligations and responsibilities of four parties in involved in the contract you and the Federal Government. The whole thing is insane and unconstitutional. It is only being done to draw liberal Catholics back into the Obama fold like beaten housewives hoping their abusive husband will change for good this time.
If your want more sound reading on all of this, because Dr. J. is totally ticked off about work stuff, and really isn't thinking clearly to make points 5 through !!!@!!11@!Eleventy!!1!!!, read
here
,
here
,
here
,
here
, and
here
.