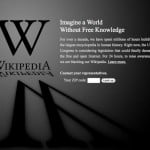 We've been a bit remiss talking about the big SOPA swirl over the last few days. So let me give you the short summary and then a bit more of a detailed explanation:
Summary: Congressmen do stupid stuff. Always have and always will. SOPA (and PIPA – and no, I'm not talking about Pippa Middleton) is just another example of a stupid idea.
Details: There are criminals out there – both in and outside of this country. Some of these criminals take copyrighted material (movies, music, etc.) and put it on the internet either for free or for some fee. All the while violating multiple U.S. laws. With this bandwidth, criminals in foreign countries can present illegal material to the citizens of the United States. So, as pointed out before, the RIAA and MPAA get all fired up and decide, hey, let's block the illegal stuff coming into America. That'll be good. It'll stop online piracy.
Well, not so fast. The basic flaw that the proponents and lobbyists for these efforts made is that they did not factor in that the internet has no centralized control or authority. While we can work to do certain things with servers and network devices that are under American purview, the internet is designed such that multiple paths exist by design. DNS (Domain Name System, the means by which internet traffic resolves website names – a simplification, but sufficient for this discussion) has extensions (DNSSEC – DNS Security Extensions) that are designed to prevent the corruption or contamination of DNS servers. Implementations of SOPA call for blocking an illegal website's DNSSEC information in an attempt to make it unresolvable to users. However, DNSSEC will then check with other DNS servers (which could include non-U.S. servers) for the missing or blocked information. This is no different than if a DNS or DNSSEC server was non-responsive for some reason. The internet protocols cannot tell the difference.
Tampering with DNS routing and DNSSEC will possibly interfere with current law enforcement and national security efforts where monitoring of these services are part of crime investigations and security probes.
There are existing components for browsers and operating systems that will route traffic in a way that it will bypass U.S. DNS servers. This creates a race condition between those trying to block and interfere with internet traffic and those trying to bypass it for legal and illegal reasons. Usually, the enforcement side is on the losing end of that battle. Similarly, any blocking based on the domain names could be bypassed by registering a new domain name and routing it to the illegal content.
A simple bypass is to use the specific IP (Internet Protocol, currently version 4 is the dominant version with addresses in the form 10.20.30.40 – four numbers in the range 0-255 with subsets of the addresses reserved for certain uses) address for the illegal server. This traffic, at least initially, will not involve DNS servers (yes, if that site uses domain names, then DNS servers would be contacted).
Finally, as it turns out in many cases (think gun laws) there are existing laws on the books in the United States that address the issue but enforcement is the issue. The Digital Millennium Copyright Act (DMCA) is in place to address many (maybe not all) of the issues that SOPA (and PIPA) are aimed at tackling. And furthermore, the United States should seriously consider revisions to the copyright and patent processes and laws, particularly in the realm of new technology.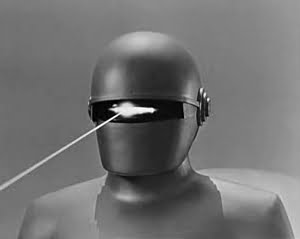 GorT is an eight-foot-tall robot from the 51ˢᵗ Century who routinely time-travels to steal expensive technology from the future and return it to the past for retroinvention. The profits from this pay all the Gormogons' bills, including subsidizing this website. Some of the products he has introduced from the future include oven mitts, the Guinness widget, Oxy-Clean, and Dr. Pepper. Due to his immense cybernetic brain, GorT is able to produce a post in 0.023 seconds and research it in even less time. Only 'Puter spends less time on research. GorT speaks entirely in zeros and ones, but occasionally throws in a ڭ to annoy the Volgi. He is a massive proponent of science, technology, and energy development, and enjoys nothing more than taking the Czar's more interesting scientific theories, going into the past, publishing them as his own, and then returning to take credit for them. He is the only Gormogon who is capable of doing math. Possessed of incredible strength, he understands the awesome responsibility that follows and only uses it to hurt people.