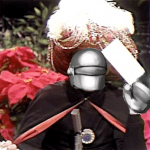 Various media sites, blogs and news programs like to wrap up the year with some sort of top whatever lists of 2011. Usually it is a retrospective on the year and sometimes it is combined with a look forward into the new year. What I find interesting, however, is looking back on those forecasts and seeing what they predicted for the now-expired year.
From
PC World Magazine
we have a number (30 in the original article) of the "most anticipated technology items" for 2010. I'll tackle a few of them:
1. PSP Phone – well, it surely hasn't taken the market by storm. In fact, I can't name one person who owns one. I'll chalk this up to being a dud.
2. While iPhone 4 – really? This is one of the most anticipated tech items for 2011? Whatever. Snap a white case on your iPhone 4 and be happy. I don't think the white iPhone was, as the kids say, all that, this year.
3. iPhone 4 on Verizon – yep, I think this was a hit. It generated a lot of press and a lot of buzz. Having another major US carrier with iPhone service was a boost for the iPhone.
4. HP's WebOS tablet – dud.
5. Windows 8 Public Beta – nope…Microsoft missed the mark and slid this to 2012.
6. WebOS Smart Phones – again, Android and iOS are dominating the smart phone market. It's going to be really hard for any other platform to make a scratch. Between Apple's early entry with its UI par excellence and Google's android open (mostly) platform, it's a tough situation.
7. Mac OS X Lion – another solid release of its operating system in which Apple narrows the gap between the iPod/iPhone and the computer. Look for more movement in this direction in 2012.
8. iPhone 5 – ok, look the iPhone 4S (for Steve, really?) doesn't count. This was a dud for Apple. The rumors got out of control and they did little, if anything, to squelch it so when the 4S came out and it wasn't that revolutionary, people were disappointed.
9. Google Chrome based laptops – eh, really not that anticipated. If someone wanted a limited platform that was 3G (likely not 4G) capable with the Chrome browser, an Android-based tablet would be more apropos.
10. iPad 2 – clearly a big hit and very anticipated.
11. Galaxy 10″ Android Tablet – absolutely a big stir. If for no other reason than for the lawsuits between Samsung and Apple over the tablets and patent violations.
12. Nintendo 3DS (was also on the first list) – ok, maybe. I'm not in the market demographic for it, so I'm not as sure.
13. RIM Playbook – when a company take a large writeoff to offset deep discounts for a failed product line, you know it isn't good. RIM is struggling. Those crackberries have a limited lifetime, in my opinion.
14. Google+ – Google's foray into the social media scene and a stab at Facebook. Personal opinion is that it didn't fare as well as they hoped, but based on the numbers they are touting, it seems to have done well. I just done see or hear much about it.
What about events in the technology field, you ask? Well's here's a quick list of the top hitters in 2011:
Qwixter's / Netflix debacle – I'll give Netflix props to realize that the DVD market has a limited lifespan as it becomes easier to deliver entertainment content via the network. But the whole Qwixter thing and price plan changes were bungled. I would be surprised if the current Netflix management staff remains intact through July 2012.
AT&T and T-Mobile Merger failure – in the end probably a good thing. I think both companies have issues and together, I suspect that the problems would have been amplified rather than solved. It's hard merging big companies and ones with flaws in the über competitive market of wireless carriers exacerbates matters.
SOPA – Stop Online Piracy Act. This is going to spill into 2012 and be quite a mess. Companies are slowly and quietly backing out from supporting the bill. It will likely die a quiet death at some point in 2012.
Anonymous – this hacking group hit some big targets (how's that Sony Online account faring?) and will continue to do so. I suspect that some data will spill about the group itself in 2012. I just don't see them continuing to be anonymous.
Facebook redesign and the timeline feature – well, it seems par for the course for Facebook to redesign its look every couple of months. I'm not sold on the new look but then again, I don't really care that much about it either.
The death of Steve Jobs – this was big. Probably behind a handful of global news stories like the killing of bin Laden, this one will rank up there. We've had previous coverage here so I'll defer to those stories for details on your Gormogons take on it.
Stay tune for what to look forward to in 2012.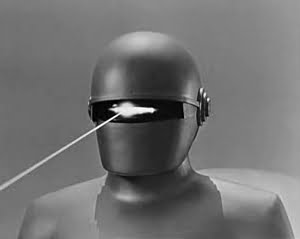 GorT is an eight-foot-tall robot from the 51ˢᵗ Century who routinely time-travels to steal expensive technology from the future and return it to the past for retroinvention. The profits from this pay all the Gormogons' bills, including subsidizing this website. Some of the products he has introduced from the future include oven mitts, the Guinness widget, Oxy-Clean, and Dr. Pepper. Due to his immense cybernetic brain, GorT is able to produce a post in 0.023 seconds and research it in even less time. Only 'Puter spends less time on research. GorT speaks entirely in zeros and ones, but occasionally throws in a ڭ to annoy the Volgi. He is a massive proponent of science, technology, and energy development, and enjoys nothing more than taking the Czar's more interesting scientific theories, going into the past, publishing them as his own, and then returning to take credit for them. He is the only Gormogon who is capable of doing math. Possessed of incredible strength, he understands the awesome responsibility that follows and only uses it to hurt people.