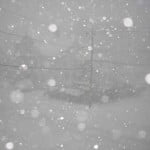 'Puter's back at the keyboard after a well-deserved hiatus with friends and family.
In his Christmastide meanderings south of the Mason-Dixon Line, 'Puter managed to link up with GorT and OEV, as well as with their assembled multitude of spouses and offspring. A good time was had by all.
While relaxing, 'Puter had numerous conversations with folks concerning issues of the day, from politics to religion to EPL soccer (today's Man City-Liverpool match should be a dandy) to condiment choices. In the course of these (mostly) amiable conversations, 'Puter realized that we no longer tolerate intellectual hedging.
That is, it is unacceptable to note that we do not have adequate information on which to form a meaningful and informed opinion or belief, whether on the undeniable supremacy of Huy Fong Chili Garlic Sauce or on Wolverhampton's chances to avoid season-end relegation to the Championship. We can no longer say simply "I don't know." We must have an opinion on all matters, regardless of basis or validity.
Worse, it's no longer acceptable to couch one's opinion on contingencies, or even to acknowledge the woefulness of one's choices. For instance, we can no longer say "I choose 'x,' because my only options are 'x,' 'y' or 'z,' and 'x' is the least crappy option among them." Rather than address the facts as we find them, we constantly engage in debating the "facts" as we wish they were.
And here's where 'Puter brings us 'round again to politics. 'Puter has been pilloried by friends and not-so-much-friends for having the temerity to acknowledge the obvious: Willard Mitt Romney is the turd in the punchbowl that is the Republican 2012 presidential primary field with the best chance of beating President Obama in the general election. 'Puter says this, and for his honesty, he is pilloried as insufficiently conservative.
Mitt Romney is not socially conservative, nor am I convinced he is reliably fiscally conservative. But Mr. Romney has run a successful business, making his investors (and himself) wealthy. Seemingly unique among Republican candidates (excluding the women), Mr. Romney has managed to remain faithful to his first and only wife. Mr. Romney alone among Republicans does not make unforced errors. Mr.Romney, both in his bearing and demeanor excludes competence and unflappability. Mr. Romney surrounded himself with a competent campaign staff and knowledgeable advisors. Mr. Romney has studied the national issues, from foreign relations to the economy, and is able to opine at length. And most importantly, of this field, Mr. Romney is the most electable Republican in a general election.
The remaining Republican candidates with any shot whatsoever have proven themselves unworthy.
Newt Gingrich is smart as a whip, but he's also quick to let you know it. Worse, he's not as smart as he thinks he is, which is disqualifying in a president. Mr. Gingrich also has this puzzling habit of refusing to campaign except when it fits into his book tour schedule. And yes, before you get all up in 'Puter's email grill, Mr. Gingrich is more conservative than Mr. Romney. But he's not electable, no matter how much you may wish it so.
Rick Perry is definitely more conservative than either Mr. Gingrich or Mr. Romney. Hell, 'Puter loves the story about Mr. Perry pulling his concealed carry pistol while on a jog and dispatching with extreme prejudice the coyote attempting to lunch on said governor's canine companion. But Mr. Perry has flailed on the national stage. He's a piss-poor debater, which in and of itself is not disqualifying, but he hasn't gotten any better at it, which shows a lack of effort. Or worse, a lack of capacity. Mr. Perry would've been better served to wait for 2016.
Rick Santorum is currently the Republicans' belle of the ball, our Cinderella story. Mr. Santorum is likely the most conservative candidate remaining in the field. He is by all accounts a nice guy, well informed and a good family man. But he is unelectable. Pennsylvania is exactly the type of state a Republican will have to carry to win in 2012. Pennsylvania has an East Coast city (Philadelphia), a more traditionally Democratic (think Scoop Jackson) Great Lakes/Industrial Midwest city (Pittsburgh), and a sprawling, rural conservative/evangelical midsection comprised of farms, small towns and dying cities (Williamsport). Pennsyltucky is the nation's electorate in miniature. And in 2006 Mr. Santorum was unable to convince those selfsame folks that he was their man, losing to a Democrat 59% to 41%, the worst ever defeat for an incumbent Republican United States Senator in Pennsyltucky history. Thus, Mr. Santorum is not the answer to your prayers, fellow rightists.
And Ron Paul remains bat-shit crazy. He is unqualified to run our country for about a googolplex of reasons, not least of which are his racism, his monetary policy (gold standard; end the Fed) and his foreign policy (no overseas troops anywhere, ever). 'Puter awaits the Cultists of Paul's hate mail. Please make certain to write in all caps, engage in ad hominem attacks and use racist/sexist/profane verbiage so 'Puter can tell you're really, really, way serious that DOKTRPAULIZTEHBESTAND'PUTER'SANASSHAT!!1!!one!!1!eleveNTY!!!1!
We can all rattle off the list of candidates we wish we had to choose from: Jeb Bush, Marco Rubio, Chris Christie, Eric Cantor, Mitch Daniels. But guess what? None of these fine men are running this year.
Look, 'Puter's going to say it nice and slow, so that we all can understand. Even Czar. Our goal is to defeat President Obama in 2012. We must do so, because if President Obama is reelected, he will cement his fellow proponents of the disproven Euroweenie Cradle-to-Grave Welfare State in positions of lifetime tenure (judgeships) or de facto lifetime tenure (public union members; federal regulatory agency civil "servants"). Assuming we can all agree that far, the relevant remaining facts are thus: (1) we have a field of crappy Republican candidates, of whom no one is particularly enamored; (2) one of these guys is going to run against President Obama in 2012; and (3) any of the aforementioned dipsticks to a degree of metaphysical certitude going to be more conservative and a better executive than our current president. Thus, the only reasonable debate is which of the weak candidates is best positioned to beat President Obama in 2012.
It's not a debate about ideological purity. It's not a debate about who has the best social conservative credentials. It's not a debate about who's the flavor of the month. And it's sure as Hell not a debate about who's not running but we wish were. As noted above, we're faced with picking the least unappetizing turd in the punchbowl, and ruefully chowing down.
And here's where gray fits in. ("Gray. It's not just a color, it's a six-month season." — Unofficial Upstate New York Tourism Slogan).
There's no good answer here. There's no black and white in the Republican field in 2012, only gray. Mr. Romney's not really conservative in today's sense, he's a Northeast Republican throwback, a la Bush the Elder, and has a shot at winning. The remaining candidates are to a greater or lesser extent, conservative heartthrobs, but with zero chance of winning outside of right-wing blogospheric echo chambers. Make your choice.
Or, you can sit idly by in your binary-only dream world, refusing to vote at all, because the Republican nominee was not ideologically pure enough for your tender sensibilities, content in the erroneous notion that you have done right, thereby helping Obama to another four year term chock-a-block full of screwing America. That'll show those evil RINOs and that stupid 'Puter.
Grayness is the world's normal condition. Clear-cut black and white circumstances are statistical anomalies, vanishingly rare outside stultified university faculty rooms or law school hypotheticals.
Far more of the world exists in the blended, murky grayness than in crisp, clear black and white. Some of the world's grayness is currently incomprehensible to mankind despite our best efforts, and other portions of gray's bleak continuum are simply unknowable to us. Black and white are easily understood by us. We are comfortable with their knowable certainty. But black and white aren't where it's at.
All the action's in the gray areas. Truth and beauty are most present in the gray areas, but must be carefully, cautiously, tediously identified and coaxed out from the dimness. It's the struggle to discern truth and beauty in the gray, and the scars that gray leaves on the truthful and beautiful, that heightens our appreciation of it. Heroes erupt from grayness' tragic circumstances, as do villains of the worst sort. Our interaction with gray's uncertainties, its temptations and their impact on our choices, reveals our true character. Man is rightly obsessed with our surrounding grayness, spending countless hours employing faith and reason to bring order to its chaos through such seemingly disparate fields as theology, ethics, theoretical physics, drama among others. Our human condition is not black, nor is it white. It is gray. Yet as we dialog in our daily lives, we refuse to acknowledge the gray, even to the point of mocking those who note the uncertainties.
Well, dammit, 'Puter's had enough. The emperor has no clothes. We exist in gray, not in black and white. You can choose to exist in your cloister of black or white, in its comforting womb of binary certainty, but 'Puter chooses to live in reality, with all its horrible grayness. And consarnit, sometimes being a big-boy grownup person in a world full of gray means having to make really crappy choices, based on imperfect information, with far-ranging consequences. It's what we must do.
*'Puter had thought to title this post "Grow The F*&% Up, Diptards," but determined that taking the high road was more appropriate.

Always right, unless he isn't, the infallible Ghettoputer F. X. Gormogons claims to be an in-law of the Volgi, although no one really believes this.
'Puter carefully follows economic and financial trends, legal affairs, and serves as the Gormogons' financial and legal advisor. He successfully defended us against a lawsuit from a liquor distributor worth hundreds of thousands of dollars in unpaid deliveries of bootleg shandies.
The Geep has an IQ so high it is untestable and attempts to measure it have resulted in dangerously unstable results as well as injuries to researchers. Coincidentally, he publishes intelligence tests as a side gig.
His sarcasm is so highly developed it borders on the psychic, and he is often able to insult a person even before meeting them. 'Puter enjoys hunting small game with 000 slugs and punt guns, correcting homilies in real time at Mass, and undermining unions. 'Puter likes to wear a hockey mask and carry an axe into public campgrounds, where he bursts into people's tents and screams. As you might expect, he has been shot several times but remains completely undeterred.
He assures us that his obsessive fawning over news stories involving women teachers sleeping with young students is not Freudian in any way, although he admits something similar once happened to him. Uniquely, 'Puter is unable to speak, read, or write Russian, but he is able to sing it fluently.
Geep joined the order in the mid-1980s. He arrived at the Castle door with dozens of steamer trunks and an inarticulate hissing creature of astonishingly low intelligence he calls "Sleestak." Ghettoputer appears to make his wishes known to Sleestak, although no one is sure whether this is the result of complex sign language, expert body posture reading, or simply beating Sleestak with a rubber mallet.
'Puter suggests the Czar suck it.