A Peek Inside Mitt Romney's Tax Returns…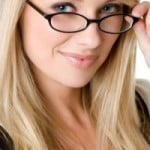 Gentle Readers,
There is much ado about nothing regarding Mr. Romney's as yet and soon to be released tax returns. And, when Dr. J. says soon, he means before Mr. Kerry's military records and President Obama's college transcripts and medical records are released. This WSJ article about taxes paid by the wealthy is dry reading, and as such will find concurrence with Dr. J.'s thesis.
Anyone running for President must make a public financial disclosure the details of which can be found here. The deadline for declared candidates before April 15th is May 15th. Candidates who declare after April 15th is 30 days from their announcement. Release of tax records is not a requirement.
Dr. J. believes that a person's taxes is private information. He was raised to believe that discussing finances in polite company is gauche, and thus only the IRS, Mrs. Dr. J., his accountant and financial advisors are privy to all the details. He has revealed only necessary parts of the elephant to individuals as necessary to provide fiduciary reassurance to them that he could pay them for services rendered, such as a lender, banker, contractor, etc. Dr. J. will admit that he has counseled medical school applicants, medical students, residents and fellows regarding finances, using round numbers and such, as they all seem to be as clueless as he was at their stages of his career, and he wishes he had future Dr. J. to talk to back then. The other reason Dr. J. believes this sort of think should be private is because people can find all sorts of criticisms with how you report income and take deductions, and is mostly out of envy because they can't.
For example, residents and fellows sometimes go on a 'training grant' to do research for a year, or two, or three. During that time, they may receive a 'stipend' for living expenses and such. Those providing the stipend do not report it to the IRS as wage income. Even federal monies filtered through an academic institution were disbursed as normal check rather than via payroll paychecks. The recipient does not receive a W-2. Taxes are not taken out in advance. The resulting question is how is this handled on one's taxes? This discussion came up during Dr. J.'s training back in the day. One accountant who worked for the IRS felt that federal and/or foundation funded stipends were not income, and thus did not need to be reported as such. A separate D.C. based tax attorney for a not-for profit foundation that funded research grants for trainees independently came to the same conclusion regarding their disbursements. A third accountant, however felt that federal income tax should be paid on the stipend, however it did not meet the burden for self-employment tax. Additional experts fell into one of those two camps.
Dr. J. and his contemporaries took varied approaches from reporting and paying everything (federal and self-employment), some (reporting and paying federal only) and not reporting and paying nothing. The motives for paying taxes on these stipends revolved around fear or longterm financial planning. Fear of an audit, fear of trying to explain all of this if one chose to run for office in the future. Financially, one can contribute to a Roth IRA based on how much one earns. If one is not reporting a stipend as income, they can't contribute to their Roth-IRA up to the income limit based on said stipend. Those who did not report the stipends as income agreed with the advice of their accountants/attorneys and probably felt that they are or will be overtaxed as it is and given the way the money is being disbursed, their advisors are correct.
So as you can see, two paragraphs can't do justice to the subject, so there is no way that this can be made clear to Mr. and Mrs. Middle-America in a 10 second soundbite, especially if the mainstream media are screaming, "Evil Rich Dr. J.'s tax-cheat friend didn't pay taxes during part of their residency!!1!!!!1!!!ElEVenT1Y!!!!1!!!!1!!!" over you.
What would one say in a soundbite response, really? "I was paid a stipend, which is not income and therefore is not taxed." That politican's opponent would call them a tax cheat over and over until the voters believed it out of jealousy or ignorance of the insane tax-code because they fill out the 1040EZ form and get a refund every year because they overpay all year.
That being said, the media are being their usual hypocritical asshats regarding Newt's ex-wife, Mitt's tax returns and Santorum's deceased child when they could put the power of their asshattery to investigate the Obama administration with regard to Solyndra, Fast and Furious, recess appointments while class is still in session, etc…but we all know that they won't so we have to deal with this garbage.
The principal reason Mr. Romney is waiting to report is taxes until April or so, is that probably would like to release them after he's locked down the nomination so that he only has protect his left flank from Obama and the media, rather than have to defend a right flank from Newt and Rick simultaneously. Just think about the anti-capitalism contortions that his more conservative opponents have made regarding Bain Capital.
Dr. J. suspects that hot button issues like this are lurking in his tax forms:
1) He probably is extremely wealthy with a lot of assets. (Insert envy here).
2) He probably gives A LOT (more than 10%) to his church which might make Mormonphobes nervous as well. It might foment shame in others. Shoot, Dr. J. could probably write a bigger check to his parish weekly than he does.
3) He probably has a lot of tax-exempt interest income from Municipal bonds and such.
4) He probably has a lot of investment income that is taxed at lower rates than wage income.
5) He probably has a lot of foreign income sheltered from taxation in off shore accounts.
6) He probably has investments in 'controversial' companies like Chick-fil-A and Halliburton.
7) His overall tax rate is lower than wage-earning upper middle class and lower upper class voters who are the key to victory for him in the fall.
8) He has probably taken a few deductions that others may not be able to take.
9) There might be a (GASP!!) mistake somewhere, especially given that many complex returns aren't filled out the same way by different accountants given the complexity of the tax code.
10) Even if he did release them sooner, folks would sit on them and drop the bombs later in the form of an October surprise, after focus group testing and polling to determine what distortions are the most effective.
There is probably more lurking in there for the MSM and President Obama's secondaries can turn into class warfare kindling.
After all, President Obama is safe because his income over his life has overwhelmingly come from Mrs. Obama's work as a lawyer, and his academic, not-for-profit, government jobs and book royalties. This is much easier to explain (though who buys the books is another story).
If Dr. J. were Mitt, he would release them and use them as a bully pulpit for a gross overhaul of the US tax code. He might even consider occasionally zinging Mr. Obama for still withholding his medical records and college transcripts, but only when he has time and it doesn't detract from his message.