Obama does not respect freedom of conscience…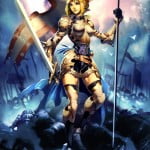 Dr. J. is beating a dead horse here, but he is utterly offended by the efforts the President has made (and successfully he might at) at undermining religious freedom when it disagrees with his world view. Dr. J. is specifically discussing the issue requiring religious institutions who take issue with artificial contraception to provide health insurance policies that include access to 'free' (because nothing is free, seriously, it isn't) contraception to its employees. Indeed free contraception will increase health insurance across the board.
Furthermore, Dr. J. has said before and will say again, because contraception is NOT covered by health insurance it is far cheaper (including surgical placement of IUDs, and surgical sterilization) than covered procedures of similar difficulty.
So what are the requirements for exemption? There are four.
(1) has the inculcation of religious values as its purpose;
(2) primarily employs persons who share its religious tenets;
(3) primarily serves persons who share its religious tenets;
and (4) is a nonprofit organization under IRC Secs. 6033(a)(1) and 6033(a)(3)(A)(i) or (iii).
So, the Dominican Sisterhood or a Catholic parish is safe under this mandate. However, a university such as hated Notre Dame, erstwhile Georgetown, former football powerhouse Holy Cross, or beloved Belmont Abbey (Dr. J.'s cousin went there) do not meet the burden based on requirements 1, 2 and 3. Similarly, the hospitals run by the Sisters of Charity do not meet this burden.
Indeed, Catholic prep-schools like St. Joe Prep in Philadelphia and Regis High School and Convent of the Sacred Heart in New York City also probably do not meet the burden of the mandate.
They do not meet this burden because they are schools and hospitals that educate the young and care for the sick. Inculcating is not the purpose of the University or the hospital, though one could make a fairly solid case that a whole bunch of inculcating goes on at the prep-school level. Though the school that produced Nicki Hilton AND Lady Gaga would have to make a pretty compelling case that inculcation was on the agenda.
Again, more so for the for the universities and hospitals, they do not necessarily employ persons who share its religious tenets. Tennessee, for example, is 3.3% Catholic, so you can imagine that Catholic hospitals in there do not meet this burden. Only two states, Massachusetts (51%) and Rhode Island (52%) are majority Catholic, and again, good luck with individual hospitals meeting that burden. Notre Dame's faculty is only 53% Catholic. Is that sufficent?
Regarding the 3rd burden, primarily serving persons who share its religious tenets. Hospitals do not meet this mandate. There is a spectrum of % Catholic at Catholic universities. Given its popularity, Dr. J. would suspect that Notre Dame has the lowest percentage and the guestimate (as there are no publicly published estimate) by alums is ~60-80%. Is that sufficient?
Now the 4th burden, being a not-for-profit is a slam dunk.
As this takes effect in August of 2013, this delays the ability to sue until after the election and the SCOTUS decides on Obamacare, as one cannot sue to test the constitutionality of a law until 'harm' occurs to the plaintiff ('Puter, back me up on this one).
So what Dr. J. is saying is that religious institutions (beyond actual houses of worship) with values that do not align with those of the President and Secretary of HHS, an errant Catholic, must either purchase and provide health insurance products which provide free contraception, OR pay a fine to the Federal Government to help them to subsidize the same.
Dr. J. finds this to be clearly in opposition to our founders' vision of freedom of religion and should be fought against until it is reversed. A great start would be to vote the President out of office and find someone who believes in religious freedom to replace him and his minion at HHS.