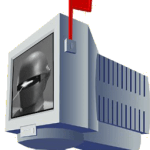 GorT got two messages over the weekend, I was having too much fun to work on them until today so here we go. First up is from operative KH:
Estimable GorTechie,

The only way I would go along with point eight in the referenced post is to point out that Obama isn't doing anything right with respect to the housing market, either. The pre-Obama median value was fairy dust floating on artificially cheap credit.

Granted, as I said above, Obama won't make it any better, and might even make it worse.
Estimable? Estimatable, maybe. Yes, the pre-Obama median value was already artificially high. But it's been growing that way for over a decade. But the closing statement is accurate – the Obama Administration has been meandering around taking stabs at various "solutions" to the problem. Many of these proposals failed or were hung up with…wait for it….regulations and policy issues. Even Timmy Geithner thought that some of the proposals would be more damaging to the economy than an aid.
The second communique comes in from the Royal Mathematician Dr. (KN)J who kindly took some time away from working out faster fourier transforms on his abacus to write:
O Automaton Most Shiny :

I realize that this wasn't really your point at all, but allowing credit to be given to our current President for *any* stock rally is dubious at best. The media narrative, of course, is that the slumping economy caused Obama to take the lead over McCain in the fall of 2008. Certainly that is *part* of a feedback loop that helped propel us to where we are today.

However, I would argue that a portion of the massive stock market crash of the fall of 2008 was an attempt to "price in" the effects of a possible/likely Obama presidency – that is, Obama's ascendancy produced part of the crash, rather than exclusively the other way around.

Consider these dates:
September 24 – Obama takes statistically significant lead in Gallup; Dow stands at 10825.17
(Note that this is down a modest 14.2% from the pre-crash summer peak of 12604.45 on June 5 – not even a traditionally-defined "bear market" by this point).

November 4 – Election Day, the Dow closes at 9625.28 (now 24% down from the summer peak), a stratospheric height that it would not reach again for almost a year (not until September 21, 2009).

November 5 – First trading day after election, the Dow drops another 500 points.

January 20 – Inauguration Day – Dow closes at 7949.03 (now 37% down from summer), having dropped 300 points during the day.
If you measure from Inauguration Day, then Obama gets "credit" for a rise from 7949 to 12708 (60% rise) in 3 years. On the other hand, if you observe that pretty much every time he opens his mouth, the markets tank, you might think that a more accurate result would be obtained by taking that 3 year
period from the point of his election (9625 to 11983, or 24% over 3 years – reasonable, but not spectacular) or from the point of his taking the polling lead (10825 to 11153, or 3% over 3 years – truly anemic). Say what you will about the markets, they *do* try to factor in all available data.

I would also point out that the fiscal and energy policies of this administration are those that tend to favor inflation (though their regulatory policies generally favor deflation) and in those circumstances,
the most rational investments tend to be non-consumable commodities and equities, both of which have certainly increased in price more rapidly than the general inflation rate during this administration. Whether that's a good thing or a bad thing depends, I suppose, on whether one is, say,
running for reelection or not.

–Dr. (KN)J,
Royal Mathematician to the Gormogons
Spot on. It is an interesting look at the numbers. I tend to believe as well that the markets react to all the information and even the possibilities that we, as a country, will face.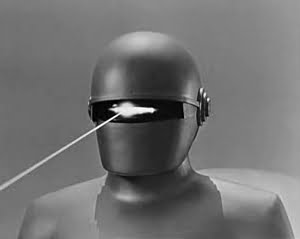 GorT is an eight-foot-tall robot from the 51ˢᵗ Century who routinely time-travels to steal expensive technology from the future and return it to the past for retroinvention. The profits from this pay all the Gormogons' bills, including subsidizing this website. Some of the products he has introduced from the future include oven mitts, the Guinness widget, Oxy-Clean, and Dr. Pepper. Due to his immense cybernetic brain, GorT is able to produce a post in 0.023 seconds and research it in even less time. Only 'Puter spends less time on research. GorT speaks entirely in zeros and ones, but occasionally throws in a ڭ to annoy the Volgi. He is a massive proponent of science, technology, and energy development, and enjoys nothing more than taking the Czar's more interesting scientific theories, going into the past, publishing them as his own, and then returning to take credit for them. He is the only Gormogon who is capable of doing math. Possessed of incredible strength, he understands the awesome responsibility that follows and only uses it to hurt people.