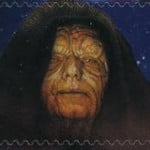 Dr. J. received this missive from Operative D.F. via subspace carrierwave:
Good post today on the Lil Med Student's interest in mythology. Here on Q'onos, my little warrior has gone crazy for the Rick Riordan books featuring Greek mythology. He's totally hooked and discusses it at every opportunity. Just the thing as he nears the Rite of Ascension.
Darod of Q'onos
It is a good day to die.
Dear Operative D.F. – Ka'Plah! By the way, you let slip your first name. We can't have those security issues with our operatives, so please be careful in the future. Fortunately, Darod is Klingonese for Bob, so that narrows it down to about 1 billion of y'all on Q'onos alone. If it happens again, I have a moon-sized space-station that can prevent a third slip up.
Now Dr. J. hasn't had the opportunity to read the Percy Jackson series, or its successor series. He did see the first movie which featured the Parthenon in Nashville prominently. The pile of books is on Dr. J.'s to do list, but he will probably have to wait until the Lil Resident lobbies for their purchase.
Thanks for writing in!