Mailbag: Rusty Nails, Playing Cards and Taxes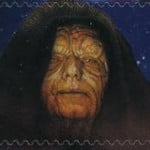 JAB writes in from the Double-wide:
Dear Mr. Dr. J:
re: "Safe is good (i.e. no protruding glass or rusty nails)…"
Why no rusty nails? Experience is a great teacher, isn't it? And besides, the young'uns these days are vaccinated against lock-jaw, now aren't they?
I've been meaning to write about your excellent promotion of old-fashioned/no-video-or-joystick board games. Way to go!
Might I also recommend that you and Mrs. Dr. J. play cards with the young'uns? I grew up playing Rook with my dad's side of the family. Being from up north, you might not be familiar with Rook. It has its own unique deck of cards (numbers only, except for one "Rook" card featuring a crow), and it is generally played by country folks who believe that gambling is a sin, and somehow one could never, ever manage to gamble on a card game that has no facecards (king, queen, etc.). Really.
Me and Beloved-Bubba play Spades, Rook and Bridge with our two. You might think Bridge a bit fussy, but we don't bother keeping score, so no worries about that below/above line stuff. Fun for all!
Yours from the Double-wide, JAB
Dear JAB;
Thanks for writing in. I'm glad you enjoyed the post on gaming, old-school with the kids. We haven't played cards with them all that much, beyond some Uno. The Lil Resident likes card games, and the Lil Med Student just played his first game of Uno on a visit to Mama J.'s at Thanksgiving. Regarding the playground, rusty nails leave scars and we wouldn't want scars on our precious snowflakes, now would we.
Thanks for writing in!
Also, Operative BG writes in regarding Romney's taxes:
Dear Dr. J,
Romney should release his taxes ASAP, along with a statement along the following lines:
"My effective tax rate last year was about fifteen percent, which everyone understands by now is due to the fact that most of my income is in the form of capital gains, taxed at a lower rate than ordinary income."
"Now that you've all shaken your heads at the unfairness of it all, let me point out that even at the lower rate, I paid more in income taxes last year than all my opponents and President Obama combined."
(Pause for effect.)
"All of them."
(Pause)
"Combined."
"Now, you can argue that capital gains should be taxed at the same high rate as ordinary income. But when you make that argument, remember that the pension funds of police officers, fire fighters, and teachers get much of their income from capital gains. So do the mutual funds you have in your IRA and 401(k). The more government taxes those capital gains away, the less money you will have when you're too old to work any more.
"Be careful what you wish for, because you might get it – especially if President Obama is re-elected."
Best,
Operative BG
POW ZING! Straight to the moon, Alice! Dr. J. couldn't have said it better himself. BG, perhaps you should apply as a speechwriter for the Romney campaign.