Mailbag: Paper or Plastic?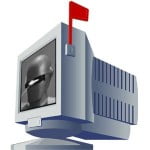 GorT loves him some email. So here is a great one penned by Operative ME, who is completely in the bag for the Gormogons. Dammit, that pun chip is going haywire, maybe the Mandarin can give it a swift kick.
As an Arizonan who resides (temporarily) in Montgomery County, the bag tax fills me with utter disgust.

First, as Chief Justice Marshall wrote in McCulloch v. Maryland, the power to tax is the power to destroy. For all the use of the word "nudge" that people like Roger Berliner use, the fact remains that that Montgomery County has sought to use its taxing powers to alter a consensual relationship between two private entities (shoppers and businesses)

For what seems forever, retail businesses have provided its customers, for free, the means by which they may carry their purchases from the store. [GorT note: technically, the bags aren't free – they are a cost of doing business that the retailer factors in to their prices, but the point remains.] Such means are by definition of convenience to the customer; I don't need to know how many bags or of what type I need to bring to the the store because I know the store will provide them to me at no charge because they want my business. If I'm to avoid paying the tax, I will need to have a large number of bags in my car and higher power forbid if I may make a spontaneous purchase at the mall I will need to carry a bag with me at all times, like a Soviet-era shopper with a just-in-case bag. So either I have to pay a tax (disgusting) or alter my otherwise honorable everyday behavior at the behest of people like Roger Berliner (equally disgusting, I think Jonah Goldberg wrote a book about this.)

Second, I fail to see what the tax is trying to accomplish. I spend a lot of time driving to all part of the County and I have yet to see the plastic bag-strewn wasteland depicted by County politicians So why again are we taxing plastic bags? What is the real reason we "nudging" behavior with taxes? What is the true compelling reason the County is interfering in a private relationship?

Note that people like Berliner have stated that one reason that they went with a bag tax was that a similar tax in DC elicited little opposition.

Personally I'm taking direct action by doing the bulk of my shopping in either Virginia or Frederick County, the former where they really treat you as an adult by allowing you to buy beer and wine at the supermarket. You would think I should do something political like protest to my local county representative but I doubt that will be as effective as say… getting back to Arizona before Montgomery County decides to "nudge" me again.
ME makes some great points. First, to the point of seeing bags in streams. GorT and GorT, jr v3 participated in numerous stream cleanup efforts as part of Cub Scouts. Plastic bags from retail establishments were not very prevalent in the 2-3 mile stretch of the stream we cleaned up. And it is in a very populated are near many retail stores.
Second, MoCo county council members have largely not been the brightest bulbs. As ME points out, they try to not stir up controversy by basically avoiding any sort of opposition. Years ago, GorT testified in front of the MoCo Planning Board on a major retail project planned for his area – two of the County Council members at the time were present. GorT wasn't against the project as I realize that we are in the near suburbs of the "most powerful city in the world" but yet we try to inhibit growth (I'll save the rest of that soapbox for another post). My only point to the MoCo Planning Board was an objection to their waving of certain infrastructure requirements that they allowed for the developer. This is a tight balance: I'm all for growth, new businesses and keeping the government's hands off that process for the most part (there does need to be some regulation in this arena). However, when they have guides that say if a developer puts in 300′ of sidewalk it mitigates 100 car-trips per day from the traffic impact study (I'm making up the numbers as I don't recall them specifically) it begs the question where they got those numbers and are they still accurate. GorT simply asked the county if they would revisit the numbers after the project was completed to verify and re-model the numbers if needed. Denied. So we wonder why the traffic in our county is terrible – well, look to the County Council who have put their heads in the sand for decades.
Thanks for the mail!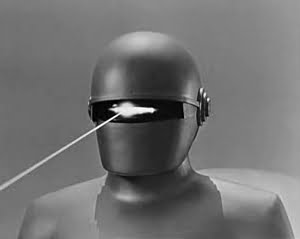 GorT is an eight-foot-tall robot from the 51ˢᵗ Century who routinely time-travels to steal expensive technology from the future and return it to the past for retroinvention. The profits from this pay all the Gormogons' bills, including subsidizing this website. Some of the products he has introduced from the future include oven mitts, the Guinness widget, Oxy-Clean, and Dr. Pepper. Due to his immense cybernetic brain, GorT is able to produce a post in 0.023 seconds and research it in even less time. Only 'Puter spends less time on research. GorT speaks entirely in zeros and ones, but occasionally throws in a ڭ to annoy the Volgi. He is a massive proponent of science, technology, and energy development, and enjoys nothing more than taking the Czar's more interesting scientific theories, going into the past, publishing them as his own, and then returning to take credit for them. He is the only Gormogon who is capable of doing math. Possessed of incredible strength, he understands the awesome responsibility that follows and only uses it to hurt people.