Mailbag – Arizona Popery Edition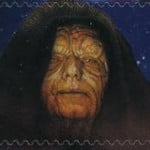 Operative ME writes in regarding Dr. J.'s post on the new HHS policies yesterday.
Dear Dr. J.,
Excellent post on Catholicism, conscience and contraception. When I first heard of Secretary Sibelius's proposal to bring to deny religious-affiliated organizations such as Catholic schools an opt-out on the mandatory contraception coverage because they weren't religious enough I was puzzled because I have been told these many years that Catholic schools were denied access to public dollars because they were too religious.
Where I come from we call that being whip-sawed and it's a most uncivil action.
Back in my home state of Arizona, there has been a real effort by the Diocese of Phoenix to ensure that Catholic organization espouse Catholic values and it has come with some real costs. The Bishop has recently stripped the largest Catholic hospital in the state of its Catholic affiliation for failure to adhere to Catholic values; back in my family's parish the the pastor fired the principal of the nationally recognized parish school for inattention in teaching Catholic dogma. However adherence to religious values does not fall under the Obama Administration's criteria; the only way for Catholic schools and hospitals to meet them is to close their doors to outsiders, to essentially withdraw from the public square.
Beyond the immediate affront to religious values, the real danger from the Obama Administration is its assault on civil society. While we have a national identity, our society is composed of a mosaic of what Burke called "the little platoons." In our vast country most every one can find a place and fellowship that meets their values and goals, where they can be left alone from the larger tyrannies of life. To establish mandatory national norms for coverage is at best an enroachment of government on that civil society; to include in those norms items which are offensive to the deepest values of millions of Americans is nothing but a deliberate assault.
You know for all those years, the progressive left has been pushing the concept of American multiculturalism and a national mosaic, all pretty words, but when the same people actually get some power in their hands the mask drops and they try and break parts of that cultural mosaic to their vision. The cost of the their mad dreams will be to rip civil society asunder and history teaches us where that leads.
These contraception proposals are the fire bell in the night of what is to come if these people are allowed to remain in government for it will only get worse.
The other week the Gormogons had a debate on whether Obama was incompetent or evil. For me, this action has settled the debate for nothing but a heart of malice would have even conceived of the idea.
Best Wishes,
Operative ME
Dr. J. couldn't have said it better himself.