Interoffice Mail II: The Wrath of Dr. J.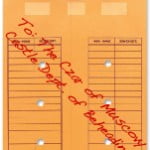 To: The Czar
From: Dr. J.
Re: The Czar is not one of those high-school-spent-in-the-locker types like Dr. J, and generally loathes science fiction…
Dear The Czar:
Dr. J. will have you know he was considered quite cool in high school (which might say more about the school than Dr. J.) and earned six varsity letters (perhaps, again, a commentary on the school).
Other than that, the article was brilliant and spot on.
Regarding Star Trek, there are two additional aspects to Roddenberry's progressive helltopia that you may have missed out on by not tuning in regularly, or perhaps at all, to Deep Space Nine.
First, the progressive's mistrust of any authority other than its own was written into every series such that EVERY admiral was corrupt and had his or her comeuppance at the hands of a captain that always seemed to know better than they. Total baby-boomer-daddy-issues projection at its finest.
Second, in Deep Space Nine, there was a war where the Federation, Romulans and Klingons had to team up to save the quadrant from invaders from the other side of the galaxy and a couple of local ally species. The war offered an opportunity to show that the Federation utopia was only a veneer and a lot of secret dirty pool was required behind the scenes to maintain the image of the Federation as good guys to its own citizens, allies and neighbors.
It is like learning that the family down the street with the perfect Christmas Card photo is leveraged to the hilt, mom is a closet alcoholic, dad is off tearooming at night (try figuring out what that is without Wikipedia today, Rep. Jim Cooper, D-TN5), sister has a shoplifting habit, and the son is the school pot dealer.
It took an almost Gen-Xer (Ronald D. Moore b. 1964) to pop the balloon of Gene Roddenberry's utopian fantasyland.
Bravo.
Warmest Regards,
Dr. J.
Sent from my jPad