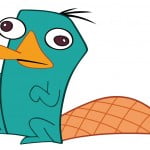 Well, Rick Perry is out. Actually, he has been out for some time, but evidently our post yesterday convinced him to take this seriously.
We can certainly understand him not endorsing Mitt Romney: the two governors are fundamentally opposed on many levels. But why on earth would he endorse Newt Gingrich, unless he was certain Gingrich could win and that Gingrich could turn the country around. Neither is certain.
In fact, Gingrich is likely the next one to drop out; and Mitt Romney, for all his faults, is possibly more likely to turn things around based on his experience than would be Newt Gingrich, who seems to merely want to return things to 1980s levels.
Rick Perry seems to have a little of this backwards. He could have, and probably should have, backed Rick Santorum. However, the Czar suspects that Perry, like Sarah Palin, endorsed Gingrich because there are potential cabinet-level offers there that neither Romney nor Santorum would consider.
Look, Rick Perry brought a lot to the table in terms of ideas, reminders, and honesty; however, his flubbed debates showed us he cannot think well under national pressure, may not always remain composed when necessary, and his stubborn refusal to admit defeat showed a stubborn streak that bordered on the asinine in the last two weeks. Since Iowa, he spent a lot of money to accomplish little; this is unfortunate.
One press item on the Perry concession contained a quote from a Gingrich fan, who said this should really help Gingrich; she really wanted to see him trash Barack Obama in a national debate.
The Czar thinks this is exactly the wrong attitude. Understandable, perhaps, but surprisingly ill-informed. What you want is a candidate who will (a) fix our rapidly capsizing country, (b) reestablish conservative credibility after both Presidents Bush, (c) defeat liberal progressive Democrats and hinder their future ability to do this again. Defeating Barack Obama is a big extension of (c), but is never the first priority. Embarrassing the President in a debate should rank way down in the list, and should be easy for any of the remaining candidates (Paul included) to do.
Mitt Romney can be easily as charming as Obama, but has a sharper recollection of numbers, math, economics, and business savvy. Rick Santorum can bring his "get off your high horse" style of polemics (which worked for him against Mitt Romney and Ron Paul). Ron Paul can use his a-b-c simplistic reductionism to deflate the wanna-be street preacher rhetorical style of Obama, and of course Newt Gingrich indeed would pulverize him on style and substance.
No, the debate is way down on the list. Those are just candles on the cake—the real prize is in transitioning our country into something that works better than it ever did. This will take more than one smart presidency to do so; but let us not become distracted by stunts.
And thankfully, the good-Rick/bad-Rick Perry candidacy is now over, and we can focus on cattle-prodding the remainder into better focus.

Божію Поспѣшествующею Милостію Мы, Дима Грозный Императоръ и Самодержецъ Всероссiйскiй, цѣсарь Московскiй. The Czar was born in the steppes of Russia in 1267, and was cheated out of total control of all Russia upon the death of Boris Mikhailovich, who replaced Alexander Yaroslav Nevsky in 1263. However, in 1283, our Czar was passed over due to a clerical error and the rule of all Russia went to his second cousin Daniil (Даниил Александрович), whom Czar still resents. As a half-hearted apology, the Czar was awarded control over Muscovy, inconveniently located 5,000 miles away just outside Chicago. He now spends his time seething about this and writing about other stuff that bothers him.