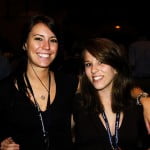 Dr. J. lives in a rather blue neighborhood near New Atlantis Ivory Tower University and Medical Center. This is not a big deal to Dr. J. because folks tend to be pretty respectful, with the exception of one or two neighbors who would never say things to his face that they put on their Facebook pages revolving around hateful statements toward Republican politicians and not wanting to pay for their healthcare.
Last evening some scruffy looking Democratic was walking around the neighborhood trying to get donations to the state Democratic Party, and to figure out what houses were red and what houses were blue. Dr. J. chose to intercept him while getting the mail rather than have him get on to our newly stained Brazilian rainforest hardwood porch (which is probably in violation of the Leake Act), and leave tire-track footprints on its still damp surface.
Now, normally some college cutiepie who never took an economics class and equates being a Democrat with free puppies and unicorns for all the starving children at the expense of fat cats and being able to get laid without consequence whenever they want with with freedom comes knocking on our door. They're typically really pleasant and respectful when they realize they're knocking on a conservative taxpayer's door. This is probably because their mom and dad are conservative taxpayers.
Anywho, this guy starts off with some sort of litany about how it's 2012 and it is really important to support the Democrats as they save the country from those evil Republicans who want to raise taxes on the middle class!!E1EVENTY!!!11!!!!!1!!!!!!
It is at this point that Dr. J. kindly calls shenanigans on him informs him that the Republican Congress passed a 12 month extension of the current payroll tax holiday and that Harry and the boys blocked it because they wanted the extension on their terms and that we were stuck with a 2 month compromise because McConnell (who needs to be primaried at some point) sold us out.
The then changed the subject to the Ryan Budget, which again, was killed by the Senate and said that the evil Republicans wanted to end Medicare. He also said it wanted to cut taxes for 'millionaires' (i.e. allow the current tax rates to be made permanent).
Dr. J. informed him that, again, the Ryan plan is a good idea; that it affects individuals under the age of 55 only, that there IS a staying on medicare per the Democrat Senate CO-SPONSOR from the People's Republic of Oregon. Also that raising taxes during a recession is a bad idea, and that the operative was making a disingenuous argument regarding taxes on the rich because he couldn't name the proviso which was simply making the current tax rates permanent.
He made some bogus argument about paying less in taxes now than under Reagan.
That might be the case for the 'average family of four' given the Bush tax cuts, and using 1983 as the prototypic Reagan year, but Dr. J. paid virtually no federal income taxes during the Reagan administration as a part time data entry clerk one summer for an evil insurance company, but he's paid 21-23% in FICA alone for the last two years.
He brought up President Bush and the same tax cuts that got us to the 'lowest tax rates ever under Obama' also caused the recession.
Dr. J. pointed out that Bush isn't running for office AND that Democratic housing policies and crony capitalism had more to do with causing the recession than low tax rates and he needs to take an economic class.
He then pointed out that we can agree that healthcare is too expensive. Dr. J. pointed out that having third party payers, the biggest of which is Medicare/Medicaid has driven up costs.
The patchouli laced operative said his Blue Cross/Blue Shield is too expensive because evil insurance companies drive it up.
Dr. J. kindly reminded him that his health insurance is too expensive because government regulation combined with AMA/CMMS price determinations has made it so, and that if he had more skin in the game, prices would be lower. Indeed vasectomies, for example, are cheap because they are not covered by most insurance, so the price has to be agreeable to both the provider of the service and the recipient of said service.
The Democratic operative decided that, "We'll have to agree to disagree…because it's obvious [Dr. J. is] a Republican" and he went on his merry way without messing up Dr. J.'s newly stained porch, which, after all, was Dr. J.'s biggest concern.
But make no mistake. The Democratic operatives will be out, and they will be in your face.