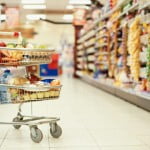 A quick followup to the brilliant essay by Dr. J on how well a person can eat for $22 per week.
This is the first case the Czar knows of where someone documented these findings; however, the Czar has reason to believe the average Progressive knows this already, and is keeping it quiet.
First, a person surviving off food stamps is proof to the Progressive that the program can work. You can live healthily (and by "you," the Progressive means "not them") off food stamps. In fact, you might wonder why they do not tout this as a government solution that seems to work.
The reason is because food stamps can net you as much as $32 per week, based on where you live and how many people you are feeding in your family this way. Dr. J's acquaintance proved that you can cut this by almost one-third, which would equal billions of dollars in savings. So that isn't going to work for a Progressive, who thinks people should eat almost as well as they do…perhaps $50 per day. Who knows.
The second reason the Czar suspects this is well-known to the Progressive is the new argument that has appeared about food deserts. Have you heard about this? In effect, the argument goes like this: sure, it's great that Dr. J's acquaintance can eat well for $22 per week—but she has a car and a nice grocery store. Most poor people do not have cars, and have no easy access to grocery stores that carry inexpensive, healthy food. They live in food deserts, which means that even with all that money, they cannot feed themselves well. Therefore, we need to get them more money to afford the transportation to get there.
There are two problems with that argument.
First, most urban poor have easy access to the necessary transportation to get them to such a store. As GorT proves at least once a year, most poor people in this country today have more possessions than the middle class did twenty years ago. That includes a car. And a short walk to public transportation gets them where they need to go. Interestingly, people who live well outside of public transportation areas tend not to live off food stamps. Curious, no? In short, the means exist to obtain good, inexpensive food—there are no food deserts.
Second, many local neighborhood grocery stores do not enjoy low prices. Naturally, because they are mom-and-pop stores with high overhead. The big chain stores have lower overhead, and certainly offer lower-priced food with established transportation networks that guarantee high quality and a comfortable level of freshness. The problem is that many of these big chain stores are non-union. As a result, they are prevented into going into areas that serve the most need and demand. The mom-and-pop stores continue to charge higher prices. When a non-union Wal-Mart proposes going into a neighborhood, offering thousands of jobs and benefits, they are opposed. Why? Because they will put the poor mom-and-pop store out of business.
In other words, the non-union store will provide 1,400 jobs at the expense of two or three people who have been gouging their neighbors for years. That is the free market, folks. Mom and pop can survive if they agree to provide more foods at 10% markup instead of 25% markup. But they don't want to. But when the UFCW-run stores offer to build in that area, local government offers them tax incentives like TIFs to do so. Union jobs, you see. Oh, and screw the mom-and-pop store; they should have unionized years ago.
As always, the more you explore the relationships behind these things, the more you see the Progressive model gets caught up in its own web. A government food assistance program could be run for a fraction of the cost, and participants could easily live nutriously off the stipend—but it would involve getting government out of picking winners and losers, and it would definitely screw the unions. So here we are.

Божію Поспѣшествующею Милостію Мы, Дима Грозный Императоръ и Самодержецъ Всероссiйскiй, цѣсарь Московскiй. The Czar was born in the steppes of Russia in 1267, and was cheated out of total control of all Russia upon the death of Boris Mikhailovich, who replaced Alexander Yaroslav Nevsky in 1263. However, in 1283, our Czar was passed over due to a clerical error and the rule of all Russia went to his second cousin Daniil (Даниил Александрович), whom Czar still resents. As a half-hearted apology, the Czar was awarded control over Muscovy, inconveniently located 5,000 miles away just outside Chicago. He now spends his time seething about this and writing about other stuff that bothers him.