Bag Taxes Promote Prostitution – MoCo Politicians Hate Women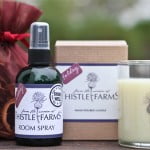 In an homage to our !!!1!E1@VENtY!1!!1!! screaming friends on the left, Dr. J. drafts the above headline.
Mrs. Dr. J. is a wonderful and charitable woman. Recently, a new charity came on her radar. The name of the organization was known as the Magdalene House, but it has grown and changed its name to Magdalene/Thistle Farms. This faith based organization was founded by Reverend Becca Stevens, an Episcopal priest who is also a Vanderbilt University chaplain.
The purpose of the organization is to help rescue prostitutes from the streets. They can live at Magdaline for 2 years for two years while getting their lives together. Seventy percent are clean after 2 1/2 years in the program, which is pretty good. Magdalene/Thistle Farms, more amazingly has not received federal funding to achieve this success. Through a combination of Rev. Stevens hard work, fund raising and the Thistle Farms products, this organization has been able to sustain itself. Indeed, despite its lack of government dependence, Magdalene/Thistle Farms was honored at the White House by the Obama Administration, who has worked hard to destroy faith based charity organizations by attacking tax deductions to charitable donations.
Thistle Farms employs 35 Magdalene women and produces bath and beauty products, candles and such. Mrs. Dr. J. supports their efforts two ways. The first is to buy their products, especially the candles and hand soap. The second way, which touches on GorT's excellent post today, is that she donates paper bags to Thistle Farms. They recycle these bags in order to create their own paper products with which they box and label their products.
So, the downward pressure exerted by bag taxes such as the one that GorT describes will increase costs for charities who help give unfortunate souls, such as the women of Magdalene, a hand up.