ABC News Favorite Color is Yellow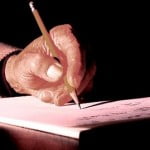 ABC News is terrified to report… deep breath… Romney Failed to Disclose Swiss Bank Account Income!!!!!!!11!!!$!!!ELEVENTY!!!! !!1 !!
The horror, the horror. Allow the Czar to summarize this horrible, horrible story, paragraph by paragraph. You might want to cushion yourselves with a couple eleventies, because it is truly that bad. Ready?
Romney needs to amend his published tax forms because he did not acknowledge income from a Swiss bank account.
So he is going to do that.
Romney's campaign explained that the tax document in question is really complicated and lengthy, so that slipped by them.
The account was overlooked because it was closed out in 2010.
The interest earned on it was $1,700. They discovered it, so they are correcting it.
Also, Newt Gingrich missed about a quarter million in earnings.
The Gingrich camp spotted the error themselves, and are already correcting it.
Romney's finances are confusing to journalists.
A liberal watchdog thinks these sorts of problems do not help voters.
Another "non-partisan" (i.e.,very liberal) group (CREW) spokeswoman thinks this is really bad for Gingrich.
She reminds people that Gingrich was once sanctioned.
ABC News reminds people that Swiss accounts are often used by wealthy people to hide stuff from the government.
The first liberal person interviewed thinks Romney was probably doing just that, although there is no evidence.
However, he admits no wrongdoing actually happened, since the report is being corrected.
And he thinks that this is bad, because Romney won't be punished for doing something that isn't wrong.
Allow the Czar to tell the whole story in a very different way. Mitt Romney (and Newt Gingrich) provided the public information on their taxes, but each camp made a minor error in their respective releases. Although the taxes were paid properly, and the information was not withheld from their tax forms (only the public releases), both candidates are correcting the oversight in the interest of complete transparency. Again, nothing illegal or unethical transpired.
The Czar, as a supporter of Republicans generally, is completely non-partisan.
The story is a complete non-story, written with as many negatives as possible to paint the Republicans in a bad light. Quoting CREW, especially citing them as non-partisan, is a juvenile farce.
The saddest part is that the very existence this anti-Republican quasi-hit piece on both Mitt Romney and Newt Gingrich, written solely to tarnish the candidates for the benefit of Barack Obama, is not surprising to any of us.
It's just stupid.

Божію Поспѣшествующею Милостію Мы, Дима Грозный Императоръ и Самодержецъ Всероссiйскiй, цѣсарь Московскiй. The Czar was born in the steppes of Russia in 1267, and was cheated out of total control of all Russia upon the death of Boris Mikhailovich, who replaced Alexander Yaroslav Nevsky in 1263. However, in 1283, our Czar was passed over due to a clerical error and the rule of all Russia went to his second cousin Daniil (Даниил Александрович), whom Czar still resents. As a half-hearted apology, the Czar was awarded control over Muscovy, inconveniently located 5,000 miles away just outside Chicago. He now spends his time seething about this and writing about other stuff that bothers him.