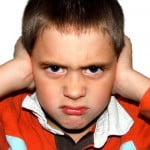 As Newt Gingrich and Ron Paul turn the heat up on each other, it has become clear that neither man is destined nor desirable to become President. A cakewalk for Mitt Romney?
Not so fast—a quick scan of some recent editorials, op-eds, and pundit posts shows that the situation is ripe for another candidate to rise up. Indeed, we see Ricks Perry and Santorum effectively tied in Iowa and elsewhere.
What is curious to the Czar is that this news does not surprise you. You register a faint flicker of approval to see that Mitt Romney, for all his first-placedness, still is in a precarious position, and are…intrigued? Interested? Pleased…? to see Perry and Santorum moving up.
Okay. Honesty time. Yes, there is the possibility that we can finally let Paul and Gingrich cling to each other as they spiral into electoral oblivion, and reasonable for us to watch as a more determined attacker drifts upward to displace Mitt Romney.
But our approval, intrigue, interest, pleasure, curiosity, content, satisfaction, glee, gratification, and enchantment with this news story may be nothing more than old-fashioned Schadenfreude. We are delighting in the sad realization that Mitt Romney just isn't what the country really really needs.
Conservativism has sobered out. Mitt Romney might be just the guy to beat Barack Obama, but that isn't enough. The problem with this country isn't the President, but the mentality that put a goof like him into power: we are spending ourselves into rapid oblivion, and frankly we all know that Mitt Romney is another big government guy. We just don't like to admit it.
Sure, he is a better bargain than the President; Romney does not appear to favor endruns around Congress, does not favor putting open socialists into positions of power, and likely won't abuse our military, allies, and trading partners. He won't be worse than George W. Bush, whom a lot of unemployed people really miss right now. But we already know a Romney inaugural address will not feature a line like "Under this republic, the rewards of industry belong to those who earn them."
This is all a bizarre development. Why can't we get a better batch of candidates? The answer is because we have deluded ourselves with a mythology about voting: we need candidates who appeal to a group that doesn't exist, really: the Independent voter.
A strictly conservative candidate, who understands basic math well enough to see where this country is headed, is deemed unelectable. We need people, apparently, who appeal to someone more in the middle. This is a lot of hogwash.
Your independent voters consist of the following groups of real people:
Libertarians who are tired of the GOP. Yeah, at election time, they will probably push the elephant lever, but if you ask them now, they hate everyone. Sadly, this group (outside of a few whackjob isolationists and potheads) would immediately get behind a solidly conservative candidate. But because the major GOP candidates are so un-libertarian, they call themselves independents—and this ironically creates GOP candidates they cannot stand. Figure this is about 10-12% of independents.
People who lie. They say they are independent when the pollster calls, but come election time, they already know who they want. And they are solidly Democrat, or solidly Republican, but they hate to admit it. And, as it happens, they too help to create candidates that make it easy for them to hate admitting it. Probably a good 30% of indies are in this category.
People who are just dumb ignoramuses. Yes, this is the remainder, and it is a big majority of independents. Ask them which way they are leaning, and they say they are independents. Ask them to name three ideological differences between Democrats and Republicans, and they have no idea. Ask them if they like high taxes, they say no. Ask them if they like government programs, they say yes. Ask them which party is in control of the Senate or the House, and they really aren't sure. Some of them claim they despise the partisanship; but that hatred fuels the creation of weak, bipartisan big government political candidates. Nice going, chumps. These are the folks who are responsible for candidates like Mitt Romney, Newt Gingrich, John McCain, Bob Dole, Bill Clinton, and yes, Barack Obama.
The last group doesn't care because it never has to. They are blissfully unaware that their ignorance of the issues and the facts have real consequences. They roll their eyes at their paychecks, but they cheer when their tax refund check arrives—never realizing how much more that check should have been, they think the guy in power just gave them most of their money back. Seriously, if we eliminated withholding, and every citizen had to pay his or her taxes in one lump sum once a year, you would see a massive revolution in conservative thought explode from coast-to-coast.
A quote from Thomas Jefferson has been making the rounds. The Czar was with him when he said it:
If a nation expects to be ignorant and free, in a state of civilization, it expects what never was and never will be.
Does that not totally describe the entitlement you-owe-me state of our country today? It also describes why this third group of so-called independent voters keep screwing the rest of us from getting the candidates we need.
Something to trouble you further:
Our country is quite literally destroying itself in its own debt.
If we remove Social Security, Medicare, and welfare from the ticket, we produce more than enough taxes to pay down our debt quite quickly.
Private retirement programs are, for the most part, completely profitable for their members and could replace Social Security without threatening any money paid into it by current or pending retirees.
Private healthcare insurance can be made equally low cost for participants, more so than Medicare, especially for people on fixed incomes or prior conditions, without any additional costs and without any loss of money, let alone the massive hemorrhaging of money the government is experiencing.
Private aid and charity programs can eliminate the increasing spread of welfare, which was once at its lowest levels in history only 15 years ago.
These are the messages that the third group of so-called independents need to hear. Break it down like that, and you can change everything.

Божію Поспѣшествующею Милостію Мы, Дима Грозный Императоръ и Самодержецъ Всероссiйскiй, цѣсарь Московскiй. The Czar was born in the steppes of Russia in 1267, and was cheated out of total control of all Russia upon the death of Boris Mikhailovich, who replaced Alexander Yaroslav Nevsky in 1263. However, in 1283, our Czar was passed over due to a clerical error and the rule of all Russia went to his second cousin Daniil (Даниил Александрович), whom Czar still resents. As a half-hearted apology, the Czar was awarded control over Muscovy, inconveniently located 5,000 miles away just outside Chicago. He now spends his time seething about this and writing about other stuff that bothers him.