Progressives Screw The Poor. Again.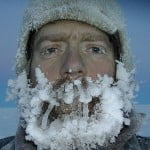 Not content to damning generations of poor to endless poverty through America's welfare programs, Progressives are now Hell-bent on freezing the poor out of their taxpayer subsidized hovels.
Sure, this article is nominally about electricity rates skyrocketing, but read it more closely. Electricity rates are going up primarily because of increasingly stringent clean air/emissions regulations, which effectively ban the use of any cheap (read domestically available) fuel.
So, utilities are faced with the following choices, all bad for consumers:
(1) Shut all coal fired plants and build natural gas fired turbines (but don't access the cheap, plentifully, domestically available Marcellus Shale gas using hydrofracturing because someone in Albany thinks that maybe this one time this guy he knows in Wyoming smelled sulfurous 12 miles away from a wellhead.
(2) Attempt to get a permit and financing to build a nuclear plant that would cheaply and cleanly produce electricity for generations, disregarding our current government's active disincentivizing of such plants which scares away any and all money.
(3) Build more hydro projects, despite the government's active opposition to those already in existence and the uncertain and unknowable timeline for permit approval, dependent primarily on the whims of unelected pointy-headed bureaucrats and unelected judges who have never held a job that created anything useful ever.
(4) Install costly, inefficient scrubbers on existing coal plants and pray that the EPA doesn't change its mind (again) in the middle of your multi billion dollar retrofit, banning coal plants outright, rendering your investment worthless.
(5) Pray to Gaia that she benevolently provide her wind, solar and geothermal resources 24 hours a day, in locations where currently not feasible, at costs that approach sanity, in spite of position's absolute disregard for reality.
OK, that last one was just 'Puter venting a bit at the environmentalists who place any and all non-human life ahead of human life in their consideration. (An excellent mockery of this mindset is sharply, cruelly and correctly dissected by Fred Woodbridge here. While there, ask Fred how he's planning to celebrate Kwanzaa this year, but stand out of his reach when doing so).
Here's 'Puter's point. Our air is cleaner than it's ever been since the beginning of the industrial age, and probably before that, considering the emissions of wood fires. In order to prevent (arguably) an ever decreasing number of deaths/illnesses from emissions, the government is forcing us to pay more and more for energy. Increasing energy costs suck, but most of us can work around them. Who can't? The poor. Every increase in energy costs means some grandma or kid is stuck in a house that is 5 degrees colder in winter than it would otherwise be, if the increase didn't put heat out of their reach at all.
'Puter's sick and tired of Progressives pretending to virtue, while screwing over large swathes of our populace. Progressivism is not about helping people, it's about controlling people. If you think otherwise, you're (a) horribly wrong, probably having suffered massive head trauma or a brain-killing drug overdose in the not-too-distant past or (b) reading the wrong blog after Googling "sex milking" or (c) most likely, both (a) and (b).
The next time a Progressive Environmentalist or Environmental Progressive, or, better still, Hippie, tries to sell you the notion that Progressivism helps the poor, remember this little conversation.

Always right, unless he isn't, the infallible Ghettoputer F. X. Gormogons claims to be an in-law of the Volgi, although no one really believes this.
'Puter carefully follows economic and financial trends, legal affairs, and serves as the Gormogons' financial and legal advisor. He successfully defended us against a lawsuit from a liquor distributor worth hundreds of thousands of dollars in unpaid deliveries of bootleg shandies.
The Geep has an IQ so high it is untestable and attempts to measure it have resulted in dangerously unstable results as well as injuries to researchers. Coincidentally, he publishes intelligence tests as a side gig.
His sarcasm is so highly developed it borders on the psychic, and he is often able to insult a person even before meeting them. 'Puter enjoys hunting small game with 000 slugs and punt guns, correcting homilies in real time at Mass, and undermining unions. 'Puter likes to wear a hockey mask and carry an axe into public campgrounds, where he bursts into people's tents and screams. As you might expect, he has been shot several times but remains completely undeterred.
He assures us that his obsessive fawning over news stories involving women teachers sleeping with young students is not Freudian in any way, although he admits something similar once happened to him. Uniquely, 'Puter is unable to speak, read, or write Russian, but he is able to sing it fluently.
Geep joined the order in the mid-1980s. He arrived at the Castle door with dozens of steamer trunks and an inarticulate hissing creature of astonishingly low intelligence he calls "Sleestak." Ghettoputer appears to make his wishes known to Sleestak, although no one is sure whether this is the result of complex sign language, expert body posture reading, or simply beating Sleestak with a rubber mallet.
'Puter suggests the Czar suck it.