The President, Congress and Jobs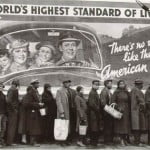 While watching the side-splittingly funny adventures of Mitt & Newt, now a series on the Disney Channel (featuring those obnoxious 42 year old "teenaged" twins from Zack and Cody: Obnoxious in Any Setting, or whatever crappy iteration of the tired show's implausible premise Disney's on), 'Puter recognized the obvious.
No one in our government is doing a Gosh-darned thing to deal with the real problems in our economy.
Problem 1: Bank Overleverage
Government Solution: Ignore the problem, then, when called on it, blame Wall Street.
'Puter's Solution: Regulators should liquidate all regulated entities' non and subperforming assets at absolute auction, as is done in a bank failure. The auctioned assets would be without disclosure of the lender, to prevent runs on weak banks. Proceeds of the sale would be added back to the banks' balance sheets, and losses would also be credited. If the banks were then insolvent, the banks would be shuttered and liquidated. If the banks could survive with a reasonable capital injection, a newly commissioned RTC would be funded to buy and hold preferred stock, as well as to supervise the banks' operations until the preferred stock were repurchased from the banks' unencumbered capital.
'Puter's solution will cause pain in the short term, but zombie banks need to fail, so that the public has confidence in the remaining banks. Right now, no one is certain which banks are solvent and which are not.
Problem 2: Consumer Overleverage
Goverment Solution: Pass ObamaCare. Ignore problem. When all else fails, blame Wall Street.
'Puter's Solution: Streamline both the foreclosure process and the bankruptcy process for a two-year period.
Permitting foreclosures to proceed on a rocket docket will liquidate bad debt, assisting both the banks and the consumers. Permitting bankruptcy to proceed apace permits debts to be assigned a defined value, increasing certainty as to both bank balance sheets (holding absolutely valued) and consumers' balance sheets (debts forgiven, or restructured). So doing will permit both banks and consumers to have a fresh start.
Problem 3A: Unemployment/Unemployability
Government Solution. None, except extending unemployment insurance in perpetuity.
'Puter's Solution: Recognize the obvious.
a. Until the economy improves, there will be no new jobs. Set about fixing the economy through the other methods espoused herein.
b. Our education system has failed several generations of kids, rendering them unemployable.
That is, many "graduates" of our secondary schools are functionally illiterate and innumerate. They are of no use to any employer, except in a rote assembly job ("Have a nice time in China, Billy!") or in menial labor ("What flavor urinal mint should I drop in today?"),* despite what their B.A. in Wymynz Kultural Anthro…, uh, Anthrop…., uh, Looking At People And Stuff(!) Studies says.
Schools need to be supported in tracking kids. Not everyone needs college. Heck, most of us would be better off without college. Technical training should be encouraged, not stigmatized. Discipline should be rigorously enforced, with permanent expulsions used when necessary, changing whatever horseshit laws got us in our current, whiny "my precious snowflake has a right to threaten and to do violence in school because he's expressing himself" litigiousness. 'Puter'd even countenance a few good old fashioned beatdowns of the less compliant students.
Teachers should be encouraged to fail students where warranted. Academic failure should be stigmatized, and academic success celebrated. If necessary, temporarily suspend high school athletics to put the focus back on learning, where it should be. If Susie wants to cheerlead, she can do it on her own time.
We will have to write off the people who our current system has failed, or retrain them for work which they may not like.
Problem 4: Regulatory/Tax Uncertainty
Government Solution: Create more regulations and more laws and more taxes and more, well, more everything. Business just can't do without overweening never-gainfully-employed technocrats second-guessing their every move.
'Puter's Solution: Constitutional Amendment forbidding Legislative delegation of rulemaking authority. That is, Congress must vote on every single regulation, including all regulations currently in existence, in order to reaffirm them. 'Puter would leave the agencies in place simply to enforce the regulations, likely with significant consolidation.
Reform the tax code to eliminate the corporate tax, flatten tax rates, widen brackets and phase out all deductions. That's right. All deductions. If Congress can't manage that, get rid of the AMT and guarantee that it won't touch the tax code for 10 years.
Problem 5: Government Overspending
Government Solution: This isn't a problem until China stops lending to us, or until our unrestrained profligacy craters the world economy. By way of analogy: "I can stop drinking any time I want! Now shut up and get me another beer before I show you the back of my hand again, Sugar T!ts."
'Puter's Solution: Adopt a Balanced Budget Amendment, coupled with two year budgeting, with budgets adopted in non-election years. Mandate surpluses be used to retire bonds.
It's not so difficult to find untried yet probable solutions to America's problems. It is difficult to find the political will to implement any of them, especially in an election year.
'Puter doesn't expect that anyone will take his suggestions seriously, not that it's going to matter anyway. 'Puter's betting if it's not too late to change our downward trajectory already, it's going to be in short order. 'Puter's betting on a new Eurocentric crisis exposing China's cooked books and plunging the world into economic meltdown by mid-2012.
And so 'Puter warns our elected betters to heed the words of the Unmoved Mover, "Mene, mene, tekel, upharsin."
*N.B. 'Puter's flippant ire here is directed at the college "educated" who consider certain work beneath them, not at the men and women who labor at low wage jobs in poor conditions to provide for our basic needs. 'Puter has said it before, and he'll say it again now, he has nothing but respect for those who get out of bed every morning (or night, depending on shift) knowing full well that they're in for a day of back-breaking, dirty, smelly labor, and do it anyway, all the while knowing that they could freeload off the system instead. These people are 'Puter's heroes. Particulary those who work in sewage treatment and garbage collection, as they have saved more lives over the years than all the doctors who have ever existed, combined.

Always right, unless he isn't, the infallible Ghettoputer F. X. Gormogons claims to be an in-law of the Volgi, although no one really believes this.
'Puter carefully follows economic and financial trends, legal affairs, and serves as the Gormogons' financial and legal advisor. He successfully defended us against a lawsuit from a liquor distributor worth hundreds of thousands of dollars in unpaid deliveries of bootleg shandies.
The Geep has an IQ so high it is untestable and attempts to measure it have resulted in dangerously unstable results as well as injuries to researchers. Coincidentally, he publishes intelligence tests as a side gig.
His sarcasm is so highly developed it borders on the psychic, and he is often able to insult a person even before meeting them. 'Puter enjoys hunting small game with 000 slugs and punt guns, correcting homilies in real time at Mass, and undermining unions. 'Puter likes to wear a hockey mask and carry an axe into public campgrounds, where he bursts into people's tents and screams. As you might expect, he has been shot several times but remains completely undeterred.
He assures us that his obsessive fawning over news stories involving women teachers sleeping with young students is not Freudian in any way, although he admits something similar once happened to him. Uniquely, 'Puter is unable to speak, read, or write Russian, but he is able to sing it fluently.
Geep joined the order in the mid-1980s. He arrived at the Castle door with dozens of steamer trunks and an inarticulate hissing creature of astonishingly low intelligence he calls "Sleestak." Ghettoputer appears to make his wishes known to Sleestak, although no one is sure whether this is the result of complex sign language, expert body posture reading, or simply beating Sleestak with a rubber mallet.
'Puter suggests the Czar suck it.