Maybe they should have voted for the yellow dog…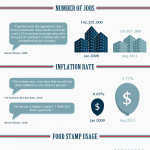 A 'Yellow Dog' Democrat is someone who will even vote for a yellow dog if they're the Democratic nominee for an office. Dr. J. has an esteemed surgical colleague who has a bumper sticker on his 65′ Mustang (which he's owned since 1965) testifying to his being such a Democrat. Now fortunately, he's a 'walk-the-walk' Democrat, more so than the typical 'talk-the-talk' Democrat that we are largely accustomed to these days. Furthermore, he can cut, which is probably the number one thing you want in a surgeeon.
Perhaps he, and many of his distinguished Democratic allies would have been better served in the winter, spring and early summer of 2008 pulling the lever for said yellow dog.
John E. of Ace of Spades HQ fillets the (One Term™) Obama Presidency like a prize salmon on an Alaskan dock.
Dr. J. would take questions, but with something like this, he really doesn't have to…