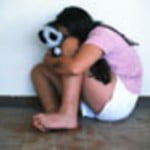 Tonight's was a most interesting debate, for many reasons. In short, nearly everybody did their best. Mitt Romney had some superb lines, Newt Gingrich gathered a lot of applause on some interesting topics, Michele Bachmann was on fire tonight with solid attacks and powerful statements (if she could only shut up after making her point, instead of continually ending with me me me statements, she would be even stronger), and so on. Rick Perry, even, looked comfortable and relaxed and was quite witty—and corrected the moderator on an obscure historical point!
There were two exceptions, however.
Jon Huntsman cannot answer a question without changing the subject with a dismissal of the question. Typical question: Governor Huntsman, what you feel about x? Huntsman: Well, the real question is y, and with me as president, we will enter a new Golden Age of y. And he kept doing it.
Ron Paul…well, the Czar finally has him figured out. Why is he so good on economic policy, reform, individual rights, and so on, but so asinine and even deluded on foreign policy? Simple answer.
Okay, he is asked about eliminating sanctions on Iran, and whether he is more Left than Obama on Iran. His answer: why are we so gung ho to start a war with Iran?
And when asked whether he believes evidence that Iran is producing a weapon? There is no evidence. When Michele Bachmann correctly points out the UN has a report that calculates that Iran is months away from getting a nuclear missile, Paul says she is wrong, that's a lie, and that the UN has no such report. And if they do, it must surely say something else.
When asked whether he accepts that Iran's end-times theology advocates elimination of Israel off the planet, he asks why we want to start a war with 1.2 billion people. (Huh?)
And when asked if he agrees with the President that Iran should just give us back our drone, he talks about the Cold War, about Kennedy phoning Kruschev, about getting drafted in 1962. He wrings his hands, he stammers, he frets and sputters about inventing reasons to wipe out Iran, and cries over why everyone so keen to fight Iran.
Ron Paul is generally about simplicity and clarity; yet on the subject of Iran's increasingly looming threat, he turns into a raving, nonsensical lunatic. And the Czar realizes where he has seen this behavior profile before, many times.
In pacifists. Not the Quaker-type of pacifist who advocates caution, reason, and understanding, but the incoherent ramblings and denials and wishes and hands-over-the-eyes babblings of total cowards—the kind of person who is so terrified of getting their ass kicked that their brains literally cannot process data logically about threats, warnings, and admissions that bad things happen. Even a suggestion about practical safety sends them into a tizzy in which they attack the messenger as faulty, when it is they who are deficient.
And it all clicks into place—his demonization of our forward operations in the military, about involvement in the politics of other countries, about his denials that the Taliban ever attacked the US, his insistence that Iran is no different than the Soviets, and on and on. Because he goes bat shit nuts over accepting the reality that there are countries in the world who will gladly attack and kill Americans simply because we exist. His brain stops working, and he (a) invents straw man arguments about the military simply wanting to go to war with Iran, (b) denies obvious facts about Iran's nuclear capability, their theology, and their desire to exterminate Jews, (c) equates a statement about managing Iran into a non sequitur about the genocide of Muslims worldwide—all while stammering, starting and halting sentences, and fumbling for words.
Note also his repetitious overuse of the phrase "It makes sense," or "It just makes sense," when he dismisses Iran. He said it quite a few times in succession. Sounds more like a crazy person babbling to himself in some hysterical funk, right? There is another explanation.
When a rational, articulate, reasoned person suddenly begins acting like a paranoid delusional person when a given stimulus is introduced, fear is most often the cause. He is no different than the person who screams in panic when the lights go out suddenly, or an adult who shakes and rambles during a violent thunderstorm, or the airplane passenger who chatters nonsense and fumbles around with everything in the seat pocket compulsively.
Ron Paul is terrified of military conflict. Yes, he served—but serving in the military is by no means the same thing as ordering people to kill. A president sometimes—unfortunately quite often—has to order the deaths of human beings. It goes with the job as commander-in-chief.
Paul's solution? Make it all go away! Bring the military home, reduce their size to a token self-defense force, and lock the doors and never leave the apartment. That way, you never have to worry about the Iranian, North Korean, or Pakistani thug hiding around the corner with a lead sap.
And then, he can suddenly become rational again.

Божію Поспѣшествующею Милостію Мы, Дима Грозный Императоръ и Самодержецъ Всероссiйскiй, цѣсарь Московскiй. The Czar was born in the steppes of Russia in 1267, and was cheated out of total control of all Russia upon the death of Boris Mikhailovich, who replaced Alexander Yaroslav Nevsky in 1263. However, in 1283, our Czar was passed over due to a clerical error and the rule of all Russia went to his second cousin Daniil (Даниил Александрович), whom Czar still resents. As a half-hearted apology, the Czar was awarded control over Muscovy, inconveniently located 5,000 miles away just outside Chicago. He now spends his time seething about this and writing about other stuff that bothers him.